Become an anti-harassment certified practitioner
Passionate about eliminating harassment and creating a more respectful workplace?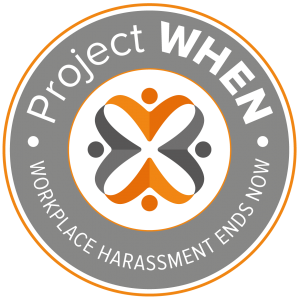 Project WHEN has partnered with HRCI to develop WHEN™ Professional Certification for workplace practitioners who are interested in driving change in our places of employment to create harassment-free work cultures.
This web-based, multiple course certification is perfect for leaders in Human Resources, Inclusion & Diversity, Legal, and Compliance roles. Online course content is being finalized and individuals will be able to pursue WHEN™ Certification in early winter 2020. Sign our Pledge of Commitment to join Project WHEN's email list and be the first to hear when the course work goes live.