Ageism in the workplace: How companies can prevent it and what employees can do if it happens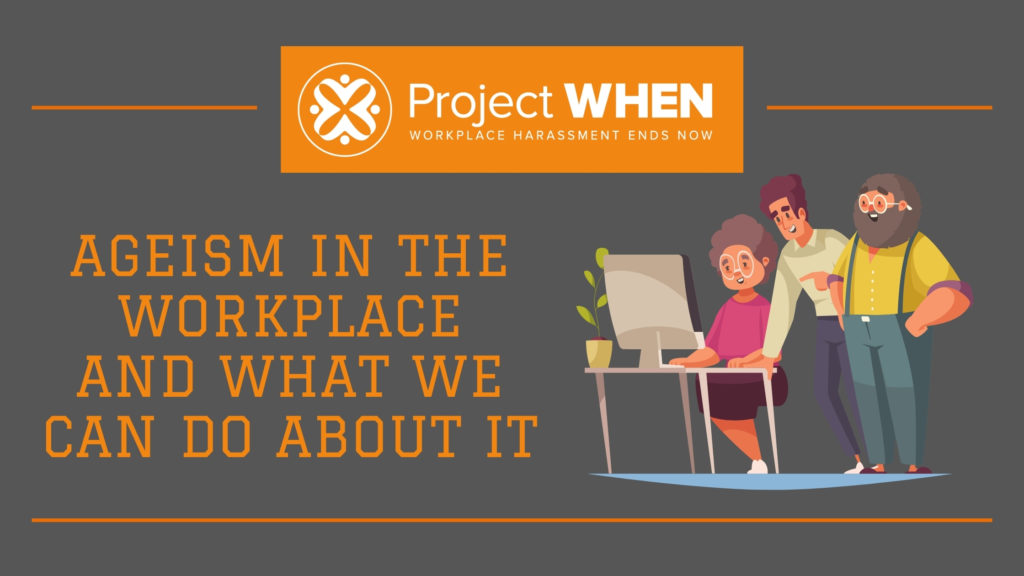 Awareness against ageism in the workplace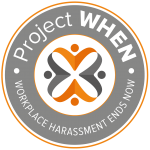 Do you feel that you are a victim of ageism or have you observed it happening in your workplace? Let's explore some facts that you should know in order to handle it.
Our mission at Project WHEN (Workplace Harassment Ends Now) is to elevate awareness to eliminate harassment and create more respectful workplaces. This post on age discrimination is part of our series of pages educating the public about various types of workplace harassment, how employers can prevent it, and employees' rights under the law. You can browse through the other posts here.
What is ageism in the workplace?
"How old are you?" is a harmless question when asked to children, but for adults, especially in the workplace, having someone randomly asking their age in a conversation is considered out of bounds. Age continues to be a sensitive topic, and although society has become more progressive, ageism is still a large issue in work environments everywhere.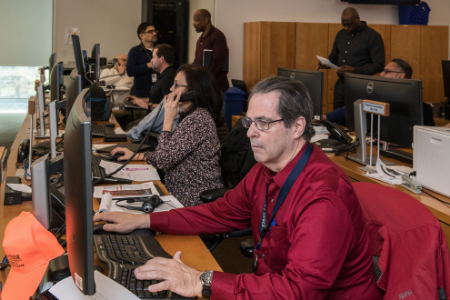 Age discrimination happens when a person is treated unfairly on the grounds of age. Ageism in the workplace manifests in many ways and can be associated with work situations (hiring, firing, layoff, pay, benefits, promotion, etc.) or harassment (harassing a person either with derogatory remarks or actions in relation to age).
In terms of protection under the law, which we'll get to later in this article, age discrimination specifically pertains to older workers. We at Project WHEN contend that age discrimination can happen to younger employees, as well. Even if the legal definition is different, many employers regularly doubt talented employees on the basis of a younger age or even youthful experience. Companies who refuse to hire or promote based on doubts of overall 'experience' (despite showing subject matter expertise or capabilities) in the very least contribute to making their workplaces less trusting and inclusive, if not less profitable.
Statistics on ageism
According to the U.S. Equal Employment Opportunity Commission (EEOC), filings related to age discrimination reached 15,573 in 2019 which is the lowest it has been within the last decade, decreasing by 33% since 2010. 
However, statistics recorded by the EEOC is just the tip of the iceberg. This figure does not include charges filed with state or local Fair Employment Practices Agencies, not to mention cases that go unreported. One would think that by now, people should know better, but bias against age still persists in today's working conditions. 
To combat this pervasive behavior, it is important to know the facts about what the law says about age discrimination. Read on to explore what laws protect you from being discriminated against because of your age, as well as key actions to take by both companies and victims in dealing with this type of discrimination.
Ageism laws
Federal law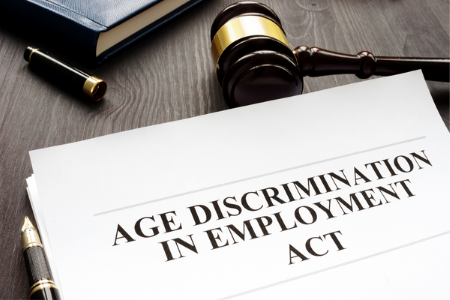 The Age Discrimination in Employment Act of 1967 is a federal law enacted by the Congress to prohibit employers from discriminating against people who are age 40 and older. Under the ADEA, no employer can discriminate against a person in relation to any aspect of employment — including but not limited to, hiring, firing, pay, job assignments, promotions, layoff, training, and benefits.
This act also makes it unlawful to harass someone because of age. Harassment in this context can take many forms such as humiliation and offensive or derogatory remarks. It is important to note, however, that incidents that are not very serious (such as simple one-time teasing) may not be considered illegal. Severe cases that create a threatening work environment and cause someone to be fired or demoted are what makes the act illegal.
Who is covered by the ADEA? Aside from individuals 40 years and older, the legal requirements apply to employers, labor organizations, and employment agencies with at least 20 employees.
Below are some sections from Chapter 14—Age Discrimination in Employment as it appears in volume 29 of the United States Code. 
Age Discrimination in Employment Act:
SEC. 621. CONGRESSIONAL STATEMENT OF FINDINGS AND PURPOSE
(a) The Congress hereby finds and declares that-
(1) in the face of rising productivity and affluence, older workers find themselves disadvantaged in their efforts to retain employment, and especially to regain employment when displaced from jobs;
(2) the setting of arbitrary age limits regardless of potential for job performance has become a common practice, and certain otherwise desirable practices may work to the disadvantage of older persons;
(3) the incidence of unemployment, especially long-term unemployment with resultant deterioration of skill, morale, and employer acceptability is, relative to the younger ages, high among older workers; their numbers are great and growing; and their employment problems grave;
(4) the existence in industries affecting commerce, of arbitrary discrimination in employment because of age, burdens commerce and the free flow of goods in commerce.
(b) It is therefore the purpose of this chapter to promote employment of older persons based on their ability rather than age; to prohibit arbitrary age discrimination in employment; to help employers and workers find ways of meeting problems arising from the impact of age on employment.
SEC. 623. PROHIBITION OF AGE DISCRIMINATION
(a) Employer practices
It shall be unlawful for an employer—
(1) to fail or refuse to hire or to discharge any individual or otherwise discriminate against any individual with respect to his compensation, terms, conditions, or privileges of employment, because of such individual's age;
(2) to limit, segregate, or classify his employees in any way which would deprive or tend to deprive any individual of employment opportunities or otherwise adversely affect his status as an employee, because of such individual's age; or
(3) to reduce the wage rate of any employee in order to comply with this chapter.
SEC. 631. AGE LIMITS
(a) Individuals at least 40 years of age
The prohibitions in this chapter shall be limited to individuals who are at least 40 years of age.
State law
Each state enforces laws that forbid age discrimination in the workplace. If you are an applicant or employee from a specific state, you may refer to your state's department of labor for resources and more information on available protection and recourse.
Recourse for victims of age discrimination
If you think you or your colleagues are suffering age discrimination, you have the right to seek legal recourse. If you have already reported it to your company's HR and you are not seeing any signs of moving forward, you have the option to consult legal counsel or an employment lawyer. These professionals can help you evaluate the case and provide valuable advice regarding your claims.
A best next step could also be filing a charge either through your state administrative agency or the EEOC, a federal agency that enforces federal laws related to harassment and discrimination in the workplace. You are not required to speak with an attorney before approaching a government agency to discuss your situation; these entities are in place to protect your rights as an employee and are typically willing to give guidance on suggested next steps for you as a victim.
To know about the process of reporting age discrimination cases, refer to our full guide on How to Report Workplace Harassment Incidents. This article provides a comprehensive list of state resources and local U.S. Equal Employment Opportunity Commission offices. You can also head directly to the EEOC's page on How to File a Charge of Employment Discrimination. 
What can companies do to prevent ageism?
Companies have the responsibility to prevent age discrimination from transpiring in the workplace. With the right mix of properly enforced policies and a holistic examination of business processes and culture, developing a respectful work environment is a possibility for any organization.  
The advocacy to prevent age discrimination is most effective when the initiative starts with senior leadership, but sometimes change takes one individual who has the courage to speak up. If you are passionate about ensuring the safety of employees from the different manifestations of discrimination, consider getting your company involved with Project WHEN (Workplace Harassment Ends Now). 
As a first step, we'd ask you to sign our Pledge of Commitment to demonstrate your commitment to creating a respectful, harassment-free workplace for your employees.
For a holistic and structured approach to living out your commitment, we would encourage you to enroll in the WHEN™ Organizational Certification program. In this program, we will guide you through a step-by-step process of preventing all types of workplace harassment. This certification will also serve as a powerful statement to both internal and external audiences about your commitment to making your workplace a safe space for everyone.
What should companies do when age discrimination happens?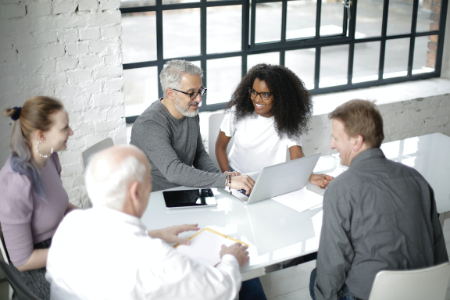 Acts of discrimination will only happen when companies lack awareness and implementation of preventive measures. When tell-tale signs of hostility are observed within the organization, it is time to start dismantling it by engaging in meaningful conversations and breaking the status quo. 
If you are ready to begin discussions on creating a more respectful work environment, we can facilitate a Project WHEN Roundtable. This event can help attendees identify challenges present in their current working conditions and gain insight on the best action steps to eliminate traces of discrimination in the workplace.
If you are an individual who thinks that it is time to see change happening in your company, let your employer know about this and ask for a facilitated discussion to take place.
Remember, the problem will not solve itself. It is important for everyone to develop heightened awareness of what they can do to make a difference. Change will only take place if people within the workplace have the initiative to address issues no matter how uncomfortable it may be.
Additional resources and recommended readings
For more information about ageism in the workplace, we've rounded up some resources that you can consult and find below. 
End age discrimination now
Nobody should have to face age discrimination or any form of harassment, for that matter. Project WHEN is a 501(c)(3) nonprofit organization working hard to make workplaces more respectful for everyone. Elevating awareness to prevent workplace harassment from taking place is what runs at the core of our organization.
Whether you'd like to make a financial contribution to support our work, sign the Project WHEN Pledge of Commitment, have your employer host a Project WHEN event, or just join our mailing list to learn of volunteer opportunities, everyone can get involved with Project WHEN!