Pay discrimination in the workplace: How companies can prevent it and what employees can do if it happens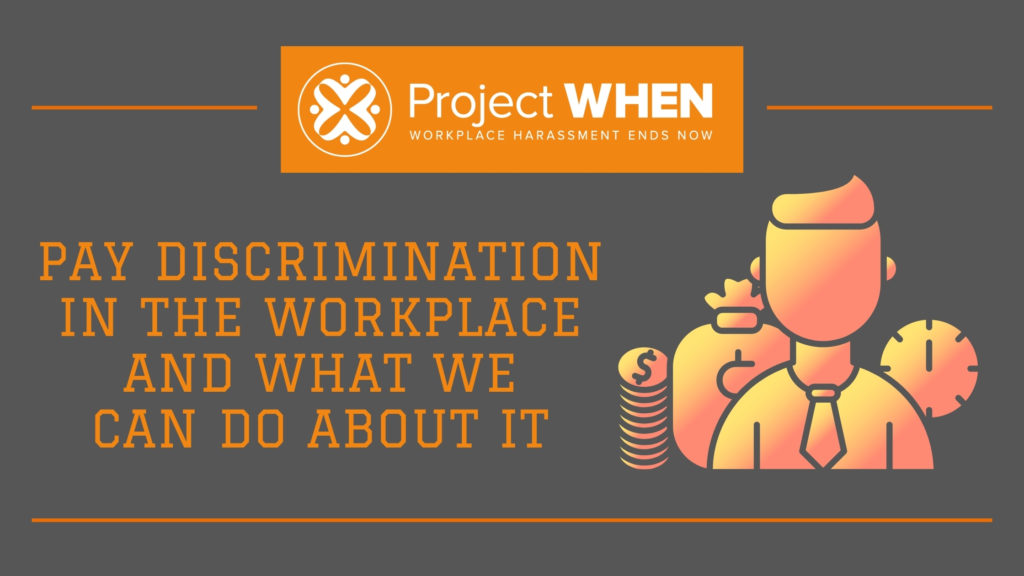 Awareness against pay discrimination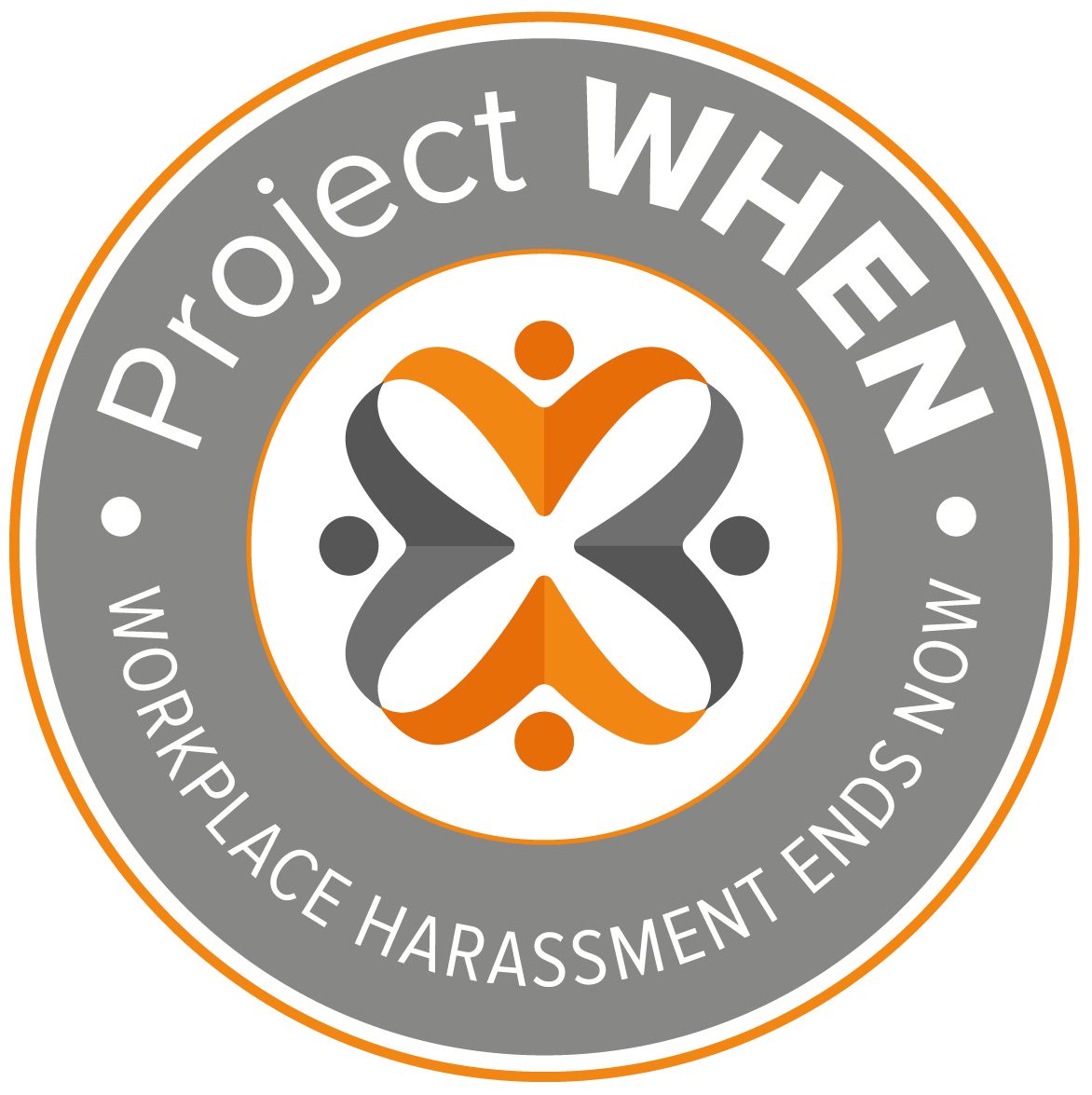 Do you feel that you are a victim of pay discrimination or have you observed it happening in your workplace? Let's explore some facts that you should know in order to handle it. 
Our mission at Project WHEN (Workplace Harassment Ends Now) is to elevate awareness to eliminate harassment and create more respectful workplaces. This post on pay discrimination is part of our series of pages educating the public about various types of workplace harassment, how employers can prevent it, and employees' rights under the law. 
What is pay discrimination?
Pay or compensation discrimination happens when employees with substantially equal or similar work are paid disproportionately because of their age, race, color, sex/gender, disability, religion, and national origin. It must be noted that rather than job titles, job content determines what makes jobs equal. 
In this post, we'll touch on examples of compensation discrimination in the workplace, the laws offering protection from it, and the recourse victims of pay discrimination have under the law. 
Importantly, we'll also cover what employers can do to prevent compensation discrimination in the workplace, along with delving into what companies should do when an incident of pay discrimination takes place. You'll also find a number of resources we feel are helpful for those dealing with this problem.
Examples of pay discrimination in the workplace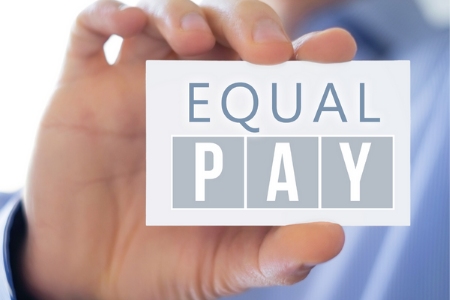 Pay discrimination can manifest in various ways. Some experience wage disparity because of their gender. A recent EEOC lawsuit against a nursing home in Kansas City saw 12 female licensed practical nurses being paid less than their male co-workers performing the same job. The court ruled that the company violated the Equal Pay Act and Title VII of the Civil Rights Act and ordered them to pay $40,000 in monetary damages to the 12 female employees.
Individuals may also face pay discrimination due to their race or national origin. In another lawsuit involving multiple violations of Equal Employment Opportunity (EEO) laws, Jackson National Life Insurance paid $20.5 million in settlements to their 21 former employees. Among other violations such as sex discrimination and retaliation, Jackson discriminated against African American and female employees by paying them less than their white employees.
These are just some of the real cases that reflect the multifaceted reality of wage discrimination that many workers are facing today.
Statistics on pay discrimination
According to statistics recorded by the Equal Employment Opportunity Commission (EEOC), charges filed and resolved under the Equal Pay Act in fiscal year 2019 reached 1,117 which is the highest figure recorded within the last ten years. 
In terms of monetary benefits received by victims, the cost went up to $20.7M in FY 2019, which is double the cost of $10.5M recorded in FY 2018. 
In this day and age, wage discrimination is still a reality for some participants of the labor force, and no one deserves to be paid less for no valid reason (such as experience or performance). Read on to explore what laws protect you from it, as well as key actions to take by both companies and victims in dealing with this type of discrimination.
Pay discrimination laws
Federal Laws
Several laws enforced by the EEOC make it unlawful for employers to discriminate against an individual in the aspect of compensation. 
Equal Pay Act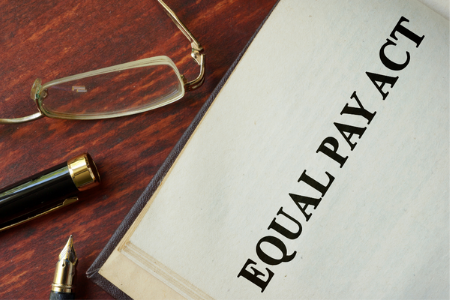 The Equal Pay Act of 1963 (EPA), an amendment to Fair Labor Standards Act, was passed to ensure that male and female employees performing substantially similar work are paid equally. Under this law, virtually all employers and all types of compensation paid to an employee are covered. This includes salary, overtime pay, bonuses, vacation/holiday pay, gas/cleaning allowances, insurance, travel expense reimbursement, and benefits.
In order to determine the validity of a pay discrimination claim under the Equal Pay Act, courts look into several objective factors. As mentioned above, the jobs being subjected to comparison must be substantially similar. This means that both must require the same degree of effort, responsibility, and skill (ability, education, training, experience). 
Additionally, employees involved in the case must be working in the same establishment or in one physical business location. Specific working conditions such as temperature, hazards, ventilation, among others, are also put into consideration when determining whether the jobs in question are equal.
Furthermore, the disparity between employees' compensation does not have to be willful. As long as all other criteria under the law are met, it can be proven that a violation has occurred. In this case, it is the employer's responsibility to prove that the disparity is caused by non-discriminatory reasons. If there is indeed an inequality, an employer may not reduce the pay made to an employee with higher compensation; the victim's pay must be increased to correct the disparity.
Below is an excerpt from the Equal Pay Act of 1963 as it appears in volume 29 of the United States Code. 
Equal Pay Act of 1963
MINIMUM WAGE
SEC. 206. [Section 6]
(d) Prohibition of sex discrimination
(1) No employer having employees subject to any provisions of this section shall discriminate, within any establishment in which such employees are employed, between employees on the basis of sex by paying wages to employees in such establishment at a rate less than the rate at which he pays wages to employees of the opposite sex in such establishment for equal work on jobs the performance of which requires equal skill, effort, and responsibility, and which are performed under similar working conditions, except where such payment is made pursuant to (i) a seniority system; (ii) a merit system; (iii) a system which measures earnings by quantity or quality of production; or (iv) a differential based on any other factor other than sex: Provided, That an employer who is paying a wage rate differential in violation of this subsection shall not, in order to comply with the provisions of this subsection, reduce the wage rate of any employee.
(2) No labor organization, or its agents, representing employees of an employer having employees subject to any provisions of this section shall cause or attempt to cause such an employer to discriminate against an employee in violation of paragraph (1) of this subsection.
(3) For purposes of administration and enforcement, any amounts owing to any employee which have been withheld in violation of this subsection shall be deemed to be unpaid minimum wages or unpaid overtime compensation under this chapter.
(4) As used in this subsection, the term "labor organization" means any organization of any kind, or any agency or employee representation committee or plan, in which employees participate and which exists for the purpose, in whole or in part, of dealing with employers concerning grievances, labor disputes, wages, rates of pay, hours of employment, or conditions of work.
Title VII, ADEA, ADA
Title VII of the Civil Rights Act, Age Discrimination in Employment Act (ADEA), and Americans with Disabilities Act (ADA) are other federal laws that prohibit compensation discrimination due to race, color, religion, sex/gender, national origin, age, or disability.
These laws are different from the Equal Pay Act in a way that these statutes do not require the employees' jobs to be similar, nor are the employees required to be working in one establishment. This means that they can be located in different branches or work locations of the company/business.
Under these laws, the victim, who is a member of the protected class, must show evidence that the employer is giving him/her less favorable treatment compared to others. For instance, an employer cannot pay a person with disability less than employees without disabilities, especially if it is not caused by a valid reason.
Who is covered by these laws? Under Title VII and ADA, the requirements apply to employers with 15 or more employees, while employers with 20 or more employees are covered by the ADEA.
State Laws
Aside from federal laws, most states enforce laws that protect workers from pay discrimination. The best way to learn more about additional protections you can receive locally is to refer to your state's department of labor website. Our guide on reporting incidents of workplace harassment links to each state's DOL website, as well as some of the regional and city organizations, for those in more populous areas.
Recourse for victims of pay discrimination
If you think you or a colleague is suffering pay discrimination, you have the right to seek legal recourse. Essentially, you have two options if you think that a violation of the Equal Pay Act has occurred: to go directly to court or file a discrimination charge with the EEOC. If you plan on escalating the case directly to court, you are not required to file an EEOC charge beforehand. Victims have two years to head to court or to the EEOC once a violation of the EPA occurs.
For cases that fall under Title VII, ADA, and ADEA, individuals have 180 days to file an EEOC charge. It is recommended to check if your state's laws provide an extension to this time limit.
Importantly, you are not required to speak with an attorney before approaching a government agency to discuss your situation; these entities are in place to protect your rights as an employee and are typically willing to give guidance on suggested next steps for you as a victim.
To know about the process of reporting compensation discrimination cases, refer to our full guide on How to Report Workplace Harassment Incidents. This article provides a comprehensive list of state resources and local U.S. Equal Employment Opportunity Commission offices. You can also head directly to the EEOC's page on How to File a Charge of Employment Discrimination. 
What can companies do to prevent pay discrimination?
The primary action that companies should actively take in order to prevent compensation discrimination is to be knowledgeable of the requirements set forth by federal and state laws. 
It would be helpful to know what you need to do and what you need to avoid when it comes to hiring and pay practices. For example, states like California, Massachusetts, and Hawaii have laws that prohibit employers from asking applicants about their salary history.
The advocacy to prevent this type of discrimination must start with senior leadership, but sometimes change takes one individual who has the courage to speak up. If you are passionate about ensuring the safety of employees from the different manifestations of discrimination, consider getting your company involved with Project WHEN (Workplace Harassment Ends Now). 
As a first step, we'd ask you to sign our Pledge of Commitment to demonstrate your commitment to creating a respectful, harassment-free workplace for your employees.
For a holistic and structured approach to living out your commitment, we would encourage you to enroll in the WHEN™ Organizational Certification program. In this program, we will guide you through a step-by-step process of preventing all types of workplace harassment. This certification will also serve as a powerful statement to both internal and external audiences about your commitment to making your workplace a safe space for everyone.
What should companies do when pay discrimination happens?
Acts of discrimination happen when companies lack awareness and implementation of preventive measures. When tell-tale signs of hostility are observed within the organization, it is time to start dismantling it by engaging in meaningful conversations and breaking the status quo.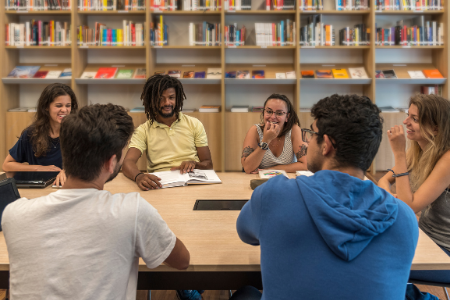 If you are ready to begin discussions on creating a more respectful work environment, we can facilitate a Project WHEN Roundtable. This event can help attendees identify challenges present in their current working conditions and gain insight on the best action steps to eliminate traces of discrimination in the workplace.
If you are an individual who thinks that it is time to see change happening in your company, let your employer know about this and ask for a facilitated discussion to take place. Remember, the problem will not solve itself. It is important for everyone to develop heightened awareness of what they can do to make a difference. Change will only take place if people within the workplace take the initiative to address issues, no matter how uncomfortable it may be.
Additional resources and recommended readings
For more information about compensation discrimination, we've rounded up some resources that you can consult and find below. 
End pay discrimination now
Nobody should have to face pay discrimination or any form of harassment, for that matter. Project WHEN is a 501(c)(3) nonprofit organization working hard to make workplaces more respectful for everyone. Elevating awareness to prevent workplace harassment from taking place is what runs at the core of our organization.
Whether you'd like to make a financial contribution to support our work, sign the Project WHEN Pledge of Commitment, have your employer host a Project WHEN event, or just join our mailing list to learn of volunteer opportunities, everyone can get involved with Project WHEN!