Pregnancy discrimination in the workplace: How companies can prevent it and what employees can do if it happens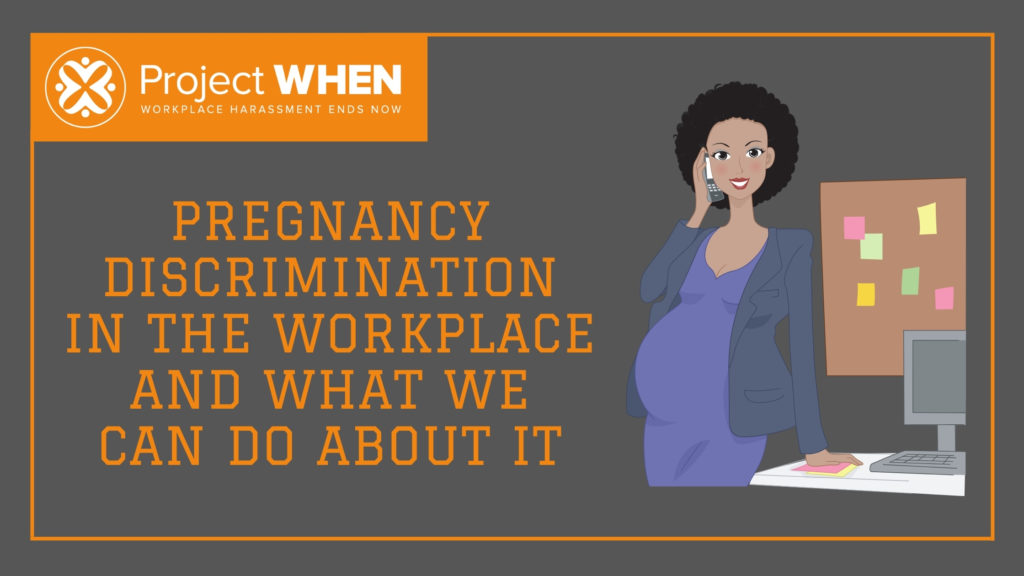 Awareness against pregnancy discrimination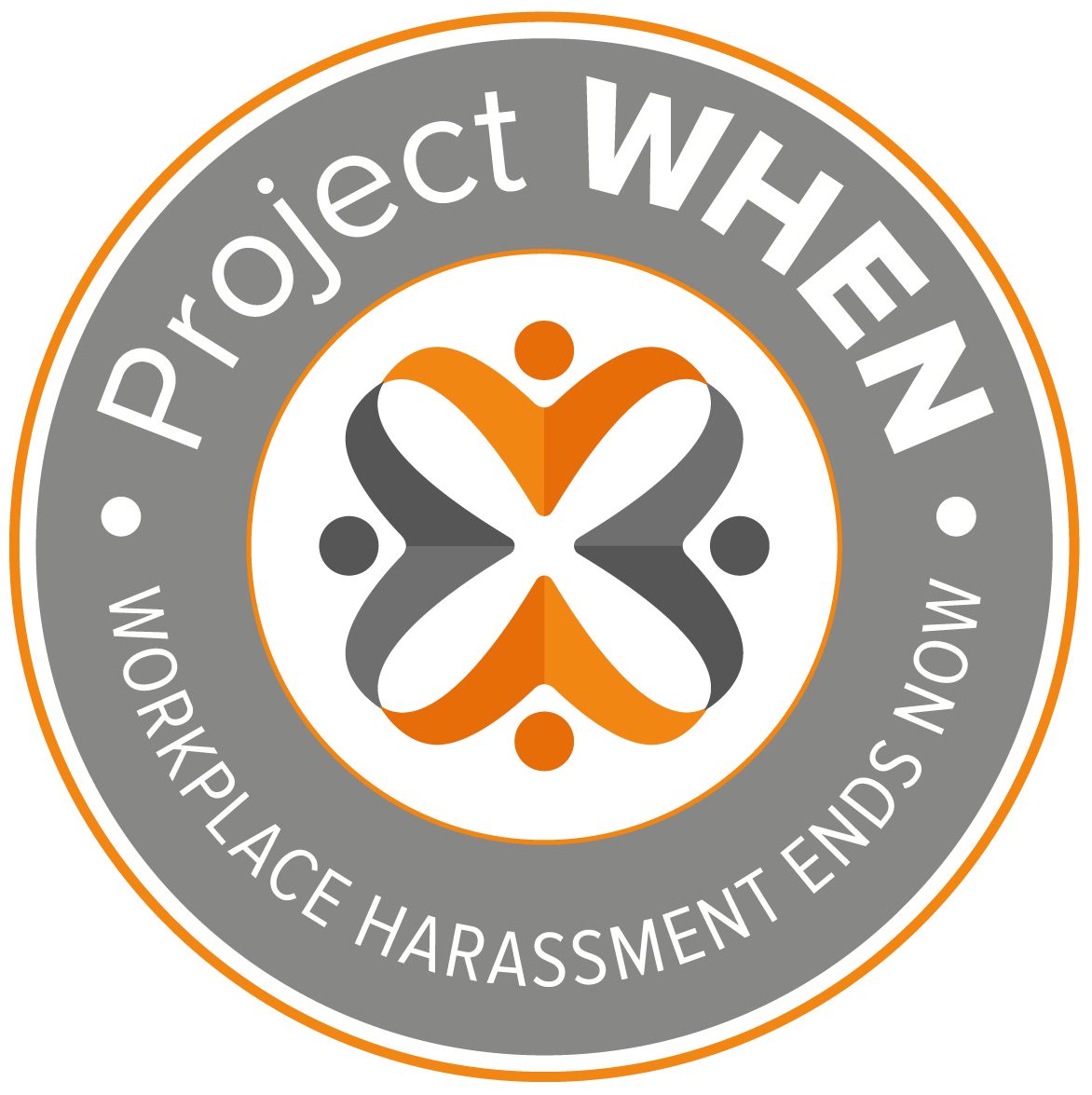 Do you feel that you are a victim of pregnancy discrimination or have you observed it happening in your workplace? Let's explore some facts that you should know in order to handle it. 
Our mission at Project WHEN (Workplace Harassment Ends Now) is to elevate awareness to eliminate harassment and create more respectful workplaces. This post on pregnancy discrimination is part of our series of pages educating the public about various types of workplace harassment, how employers can prevent it, and employees' rights under the law. 
What is pregnancy discrimination in the workplace?
When a woman is treated less favorably because of pregnancy, childbirth, or a medical condition related to the aforementioned events, pregnancy discrimination occurs. It manifests in aspects of employment such as hiring, firing, layoff, pay, benefits, promotion, etc., or harassment (harassing a person either with derogatory remarks or actions in relation to age). 
In this post, we'll touch on the examples of pregnancy discrimination, the laws offering protection from discrimination against child-bearing employees, and the recourse victims of pregnancy harassment have under the law. 
Importantly, we'll also cover what employers can do to prevent pregnancy discrimination in the workplace, along with delving into what companies should do when an incident of pregnancy discrimination takes place. You'll also find a number of resources we feel are helpful for those dealing with this problem.
Signs and examples of pregnancy discrimination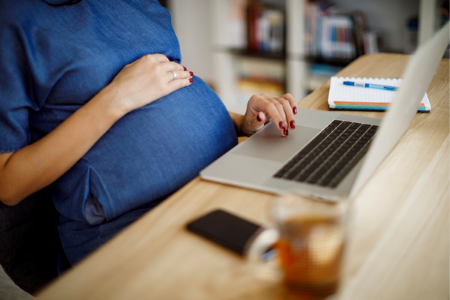 Women have endured discrimination in many aspects of their life throughout history. They have had to fight hard just to overcome obstacles hindering them from enjoying the same rights and opportunities offered to men in employment. But when a working woman becomes pregnant, the story swells to a whole new level.
An article from Harvard Women's Law Journal reports that "the maternal wall typically arises at one of three points: when a woman gets pregnant; when she becomes a mother; or when she begins working either part-time or on a flexible work arrangement." This maternal wall is caused by stereotypes and doubts surrounding a working mother's capability and proficiency which often leads to discrimination.
Most women start to see a decline in bonuses, be excluded from important meetings, be passed over for promotions, or worse, be fired once their bosses learn that they are pregnant. A statement from a woman in 1947, as documented in an article from Michigan Journal of Gender & Law, indicated that "it was mutually understood that women would stop working when they became pregnant."
More recent examples are shown in a New York Times report of women who had experiences of being discriminated against because of pregnancy in big companies. Their accounts revealed instances of being laid off after childbirth, being thrown subtle insults, and being denied reasonable accommodation until the job became physically taxing. These are just some of the discriminatory practices pregnant women are facing in work environments around the world today.
Statistics on pregnancy discrimination
According to the U.S. Department of Labor, 63.1% of mothers with children under 3 years participate in the labor force. And some of them still encounter discrimination. Every year, the U.S. Equal Employment Opportunity Commission (EEOC) receives thousands of filings related to it. In 2019, the EEOC recorded 2,753 charges alleging pregnancy discrimination. This does not include data from local Fair Employment Practices Agencies. 
There may also be cases that never reach authorities simply because women may not recognize a discriminatory practice when it occurs. This is why awareness is important. To combat it when it happens, one must learn facts about pregnancy discrimination. Read on to explore what laws protect you from it, as well as key actions to take by both companies and victims in dealing with this type of discrimination.
Pregnancy discrimination laws
Federal law
Pregnancy Discrimination Act
(PDA)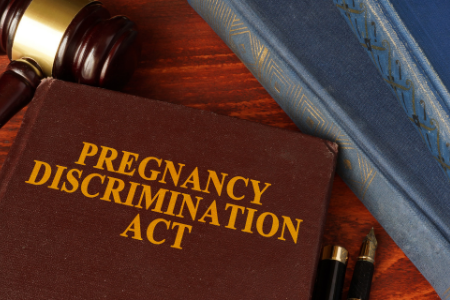 Title VII of the Civil Rights Act of 1964 has undergone some amendments through the Pregnancy Discrimination Act of 1978 (PDA). Under the PDA, it is unlawful to harass or discriminate against an employee or an applicant based on pregnancy, childbirth, or related medical conditions. While a one-off comment or teasing is not illegal, remarks that are frequently or severely thrown out to victims are against the law, especially if these instances contribute to a hostile work environment.
The law also requires employers to provide equal treatment to women who are temporarily unavailable for work because of a pregnancy-related condition and temporarily disabled employees. This means that an employer cannot refuse to make adjustments to a pregnant woman's workload when the same benefit is offered to an employee who has a temporary disability. Furthermore, any disability related to pregnancy may be covered by the Americans with Disabilities Act (ADA) and may require reasonable accommodations from the employer.
The legal requirements of the PDA apply to employers, labor organizations, employment agencies, and labor-management committees with 15 or more employees. When an act of discrimination occurs, victims have 180 days to file with the EEOC which may be extended depending on state law requirements. For federal employees, it is important to reach out to an EEO Counselor within 45 days from the moment the act of discrimination happened.
Below is the actual text of the amendment made to Title VII of the Civil Rights Act known as the Pregnancy Discrimination Act. 
Pregnancy Discrimination Act of 1978
An Act
To amend Title VII of the Civil Rights Act of 1964 to prohibit sex discrimination on the basis of pregnancy.
Be it enacted by the Senate and House of Representatives of the United States of America in Congress assembled, That section 701 of the Civil Rights Act of 1964 is amended by adding at the end thereof the following new subsection:
"(k) The terms 'because of sex' or 'on the basis of sex' include, but are not limited to, because of or on the basis of pregnancy, childbirth, or related medical conditions; and women affected by pregnancy, childbirth, or related medical conditions shall be treated the same for all employment-related purposes, including receipt of benefits under fringe benefit programs, as other persons not so affected but similar in their ability or inability to work, and nothing in section 703(h) of this title shall be interpreted to permit otherwise. This subsection shall not require an employer to pay for health insurance benefits for abortion, except where the life of the mother would be endangered if the fetus were carried to term, or except where medical complications have arisen from an abortion: Provided, That nothing herein shall preclude an employer from providing abortion benefits or otherwise affect bargaining agreements in regard to abortion.".
Sec. 2. (a) Except as provided in subsection (b), the amendment made by this Act shall be effective on the date of enactment.
(b) The provisions of the amendment made by the first section of this Act shall not apply to any fringe benefit program or fund, or insurance program which is in effect on the date of enactment of this Act until 180 days after enactment of this Act.
Sec. 3. Until the expiration of a period of one year from the date of enactment of this Act or, if there is an applicable collective- bargaining agreement in effect on the date of enactment of this Act, until the termination of that agreement, no person who, on the date of enactment of this Act is providing either by direct payment or by making contributions to a fringe benefit fund or insurance program, benefits in violation with this Act shall, in order to come into compliance with this Act, reduce the benefits or the compensation provided any employee on the date of enactment of this Act, either directly or by failing to provide sufficient contributions to a fringe benefit fund or insurance program: Provided, That where the costs of such benefits on the date of enactment of this Act are apportioned between employers and employees, the payments or contributions required to comply with this Act may be made by employers and employees in the same proportion: And provided further, That nothing in this section shall prevent the readjustment of benefits or compensation for reasons unrelated to compliance with this Act.
Approved October 31, 1978.
The Family and Medical Leave Act (FMLA)
This Act may offer additional protection to working mothers. Under the FMLA, an eligible employee may be entitled to 12 work weeks of leave in a 12-month period for the birth of a child or to care for the employee's adopted or foster child. To be an eligible employee, you must be working for a covered employer for at least 12 months. 
The FMLA applies to private employers with 50 or more employees in 20 or more workweeks in the current or preceding calendar year. This includes a joint employer or successor in interest to a covered employer. All public agencies (local, state, or Federal government agency) and public or private elementary or secondary schools are also covered employers regardless of the size of its workforce.
State Law
Aside from federal laws, most states enforce laws that protect pregnant women or working mothers. The best way to learn more about additional protections you can receive locally is to refer to your state's department of labor website. Our guide on reporting incidents of workplace harassment links to each state's DOL website, as well as some of the regional and city organizations, for those in more populous areas.
Recourse for victims of pregnancy discrimination
If you think you or a colleague is suffering pregnancy discrimination, you have the right to seek legal recourse. When you have already reported it to your company's HR and you are not seeing any signs of moving forward, you have the option to consult legal counsel or an employment lawyer. These professionals can help you evaluate the case and provide valuable advice regarding your claims.
A best next step could also be filing a charge either through your state administrative agency or the EEOC, a federal agency that enforces federal laws related to harassment and discrimination in the workplace. You are not required to speak with an attorney before approaching a government agency to discuss your situation; these entities are in place to protect your rights as an employee and are typically willing to give guidance on suggested next steps for you as a victim.
To know about the process of reporting pregnancy discrimination cases, refer to our full guide on How to Report Workplace Harassment Incidents. This article provides a comprehensive list of state resources and local EEOC offices. You can also head directly to the EEOC's page on How to File a Charge of Employment Discrimination.
What can companies do to prevent pregnancy discrimination?
Companies have the responsibility to prevent pregnancy discrimination from transpiring in the workplace. With the right mix of properly enforced policies and a holistic examination of business processes and culture, developing a respectful work environment is a possibility for any organization.  
The advocacy to prevent age discrimination is most effective when the initiative starts with senior leadership, but sometimes change takes one individual who has the courage to speak up. If you are passionate about ensuring the safety of employees from the different manifestations of discrimination, consider getting your company involved with Project WHEN (Workplace Harassment Ends Now). 
As a first step, we'd ask you to sign our Pledge of Commitment to demonstrate your commitment to creating a respectful, harassment-free workplace for your employees.
For a holistic and structured approach to living out your commitment, we would encourage you to enroll in the WHEN™ Organizational Certification program. In this program, we will guide you through a step-by-step process of preventing all types of workplace harassment. This certification will also serve as a powerful statement to both internal and external audiences about your commitment to making your workplace a safe space for everyone.
What should companies do when pregnancy discrimination happens?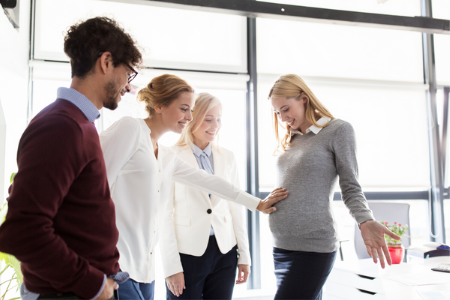 Acts of discrimination can happen when companies lack awareness and implementation of preventive measures. When tell-tale signs of hostility are observed within the organization, it is time to start dismantling it by engaging in meaningful conversations and breaking the status quo. 
If you are ready to begin discussions on creating a more respectful work environment, we can facilitate a Project WHEN Roundtable. This event can help attendees identify challenges present in their current working conditions and gain insight on the best action steps to eliminate traces of discrimination in the workplace.
If you are an individual who thinks that it is time to see change happening in your company, let your employer know about this and ask for a facilitated discussion to take place.
Remember, the problem on pregnancy discrimination will not solve itself. It is important for everyone to develop heightened awareness of what they can do to make a difference. Change will only take place if people within the workplace take the initiative to address issues, no matter how uncomfortable it may be.
Additional resources and recommended readings
For more information about pregnancy discrimination, we've rounded up some resources that you can consult and find below. 
End pregnancy discrimination now
Nobody should have to face pregnancy discrimination or any form of harassment, for that matter. Project WHEN is a 501(c)(3) nonprofit organization working hard to make workplaces more respectful for everyone. Elevating awareness to prevent workplace harassment from taking place is what runs at the core of our organization.
Whether you'd like to make a financial contribution to support our work, sign the Project WHEN Pledge of Commitment, have your employer host a Project WHEN event, or just join our mailing list to learn of volunteer opportunities, everyone can get involved with Project WHEN!