Retaliation in the workplace: How companies can prevent it and what employees can do if it happens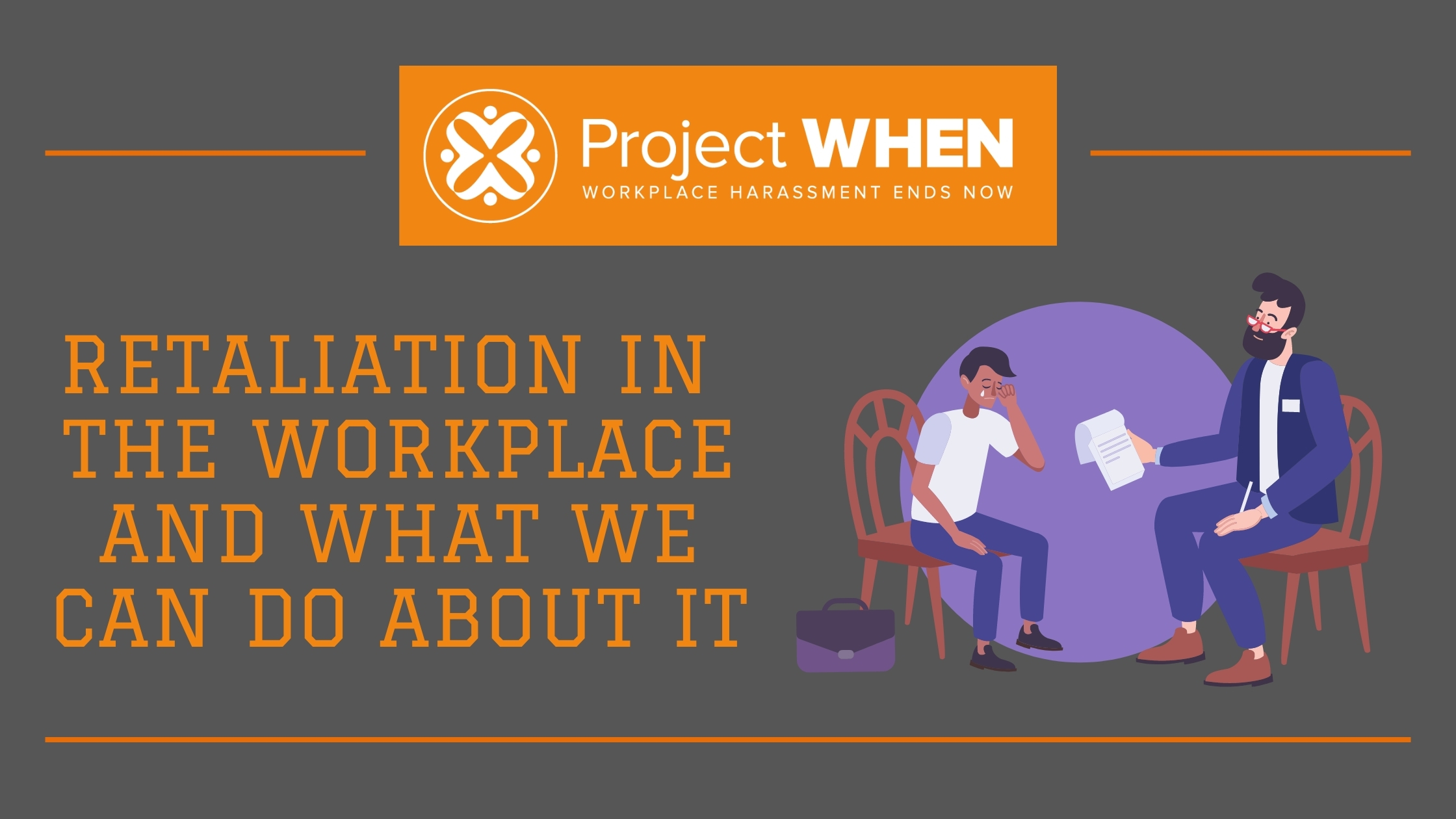 Awareness against retaliation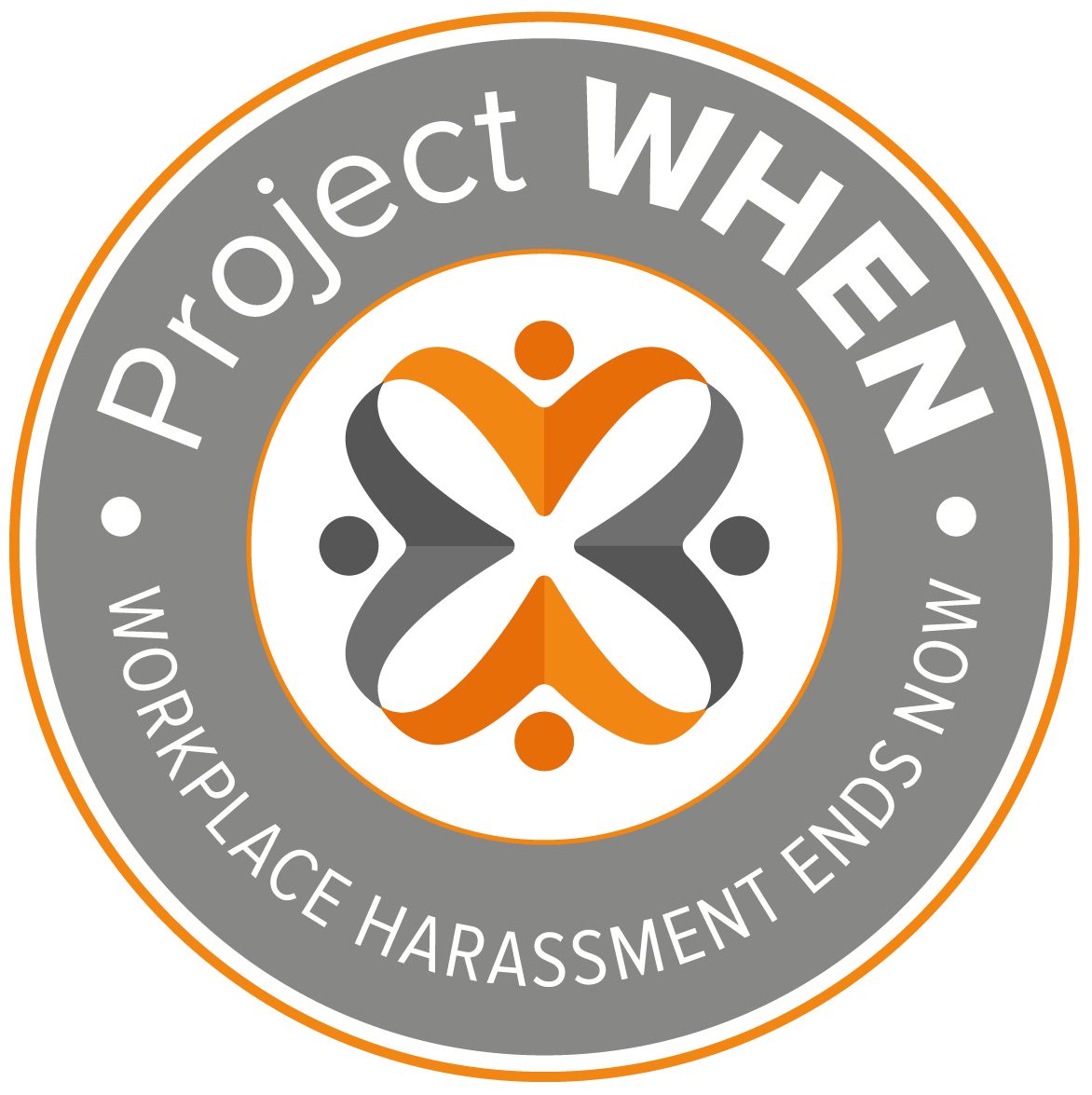 Are you a victim or retaliation or have you observed it happening in your workplace? Let's explore some facts that you should know in order to handle it. 
Our mission at Project WHEN (Workplace Harassment Ends Now) is to elevate awareness to eliminate harassment and create more respectful workplaces. This post on retaliation is part of our series of pages educating the public about various types of workplace harassment, how employers can prevent it, and employees' rights under the law. 
What is retaliation?
Retaliation by an employer pertains to the act of treating applicants, employees, or former employees unfavorably or making adverse employment decisions because the victim took part in protected activities under the law. These activities include opposing discriminatory employment practices, reporting or filing a discrimination charge, and participating in legal proceedings or investigations related to workplace discrimination.
In this post, we'll touch on real examples of retaliation, the laws offering protection from retaliation, and the recourse victims have under the law. Importantly, we'll also cover what employers can do to prevent it from occurring in the workplace, along with delving into what companies should do to address retaliation claims. You'll also find a number of resources we feel are helpful for those dealing with this problem.
Examples of Workplace Retaliation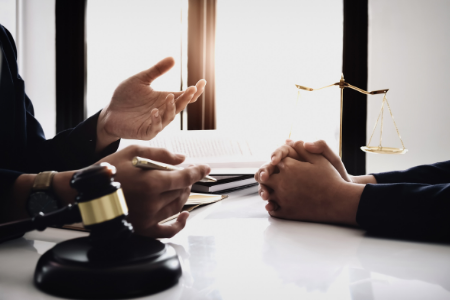 As reported by the Equal Employment Opportunity Commission (EEOC), some of the most recent cases of retaliation involved employers paying out thousands of dollars to settle discrimination and retaliation lawsuits. And while cases in the news tend to be salacious scandals from large, well-known corporations, smaller employers are no less at risk of being penalized for retaliating against employees who have acted within their rights under the law.
In one case, a female welder who worked at Moore & Morford, Inc. received harsher treatment from her foreman after she had reported to the company's owners that her male co-workers were harassing her because of her sex. This prompted her to file a charge of discrimination with the EEOC. However, when the owners learned about this activity, the female welder faced retaliation and was fired by the company. Since a violation of Title VII of the Civil Rights Act of 1964 has occurred, the federal court ordered Moore & Morford to pay $80,000 to the female welder.
Former employees may also experience retribution for complaining about discrimination in companies they have worked for. In another retaliation lawsuit, Stan Koch & Sons Trucking, Inc. was required to pay $165,000, among other penalties, to settle the suit filed by the EEOC. The transportation company based in Minnesota violated Title VII when it had refused to rehire a former employee for filing a discrimination charge with the EEOC before.
These cases illustrate some examples of adverse actions that employers commit against victims who are actively opposing workplace discrimination. These adverse actions have "a chilling effect that deters employees from coming forward to assert their rights," as stated by the EEOC's Chicago district director, Julianne Bowman.
Statistics on retaliation
In a recent press release, the EEOC reported that retaliation continues to be the most frequently reported basis of discrimination. In fiscal year 2019, the federal agency received a total of 72,675 charge receipts and 53.8% of this figure are receipts that included claims of retaliation.
Moreover, as shown in real cases in the previous section, retaliation is costly. According to EEOC statistics, employers paid out over $205M in fines and settlements for retaliation in 2019, the highest record in the last decade.
Employers may think that their actions do not have serious consequences and victims may not have a clear understanding of protections available to them. Awareness is of utmost importance, first and foremost, in these situations. Read on to explore what laws protect you from it, as well as key actions to take by both companies and victims in dealing with this type of discrimination.
Retaliation laws
Federal law
Federal laws that make it unlawful to discriminate against applicants and employees based on age, disability, race, color, sex, religion, national origin and genetic information also make retaliation illegal. These laws offers protection to individuals who want to act against discrimination in the workplace.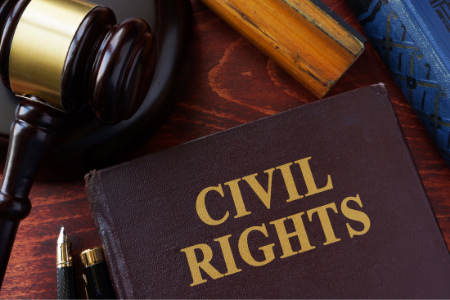 Some of the laws that have provisions against retaliation are Title VII of the Civil Rights Act of 1964, Age Discrimination in Employment Act of 1967 (ADEA), Americans with Disabilities Act of 1990 (ADA), Family and Medical Leave Act of 1993 (FMLA), Equal Pay Act (EPA), Genetic Information Nondiscrimination Act of 2008 (GINA), Immigration Reform and Control Act of 1986 (IRCA), among others. 
To prove a claim of retaliation, evidence must show that the employer's adverse action might discourage the victim from opposing acts of discrimination or participating in legal proceedings involving a discrimination claim. Even if the said action does not actually stop the victim from participating in a protected activity, the case can be identified as retaliation if the employer's action "deters" the employees will to assert his/her rights.
Who is covered by laws about retaliation? The legal requirements under Title VII and ADA apply to employers with 15 or more employees. ADEA covers employers with 20 or more employees, while virtually all employers are covered under EPA. Protections offered by laws against retaliation apply to applicants, current employees, and former employees of any employer, employment agency, or labor organization that are covered by laws enforced by the EEOC.
Below is an excerpt from Title VII of the Civil Rights Act pertaining to prohibition against retaliation.
Title VII of the Civil Rights Act of 1964
OTHER UNLAWFUL EMPLOYMENT PRACTICES
SEC. 704. (a) It shall be an unlawful employment practice for an employer to discriminate against any of his employees or applicants for employment, for an employment agency to discriminate against any individual, or for a labor organization to discriminate against any member thereof or applicant for membership, because he has opposed, any practice made an unlawful employment practice by this title, or because he has made a charge, testified, assisted, or participated in any manner in an investigation, proceeding, or hearing under this title.
State Law
Some states have laws that protect individuals from retaliation. The best way to learn more about additional protections you can receive locally is to refer to your state's department of labor website. Our guide on reporting incidents of workplace harassment links to each state's DOL website, as well as some of the regional and city organizations, for those in more populous areas.
Recourse for victims of retaliation
Many employees end up not reporting discrimination cases for fear of retribution, but it is important to know that you have the right to act against harassment at work. You may have reported a harassment incident to your company's HR, manager, or executives, and your complaint has fallen on deaf ears or you have received worse treatment after complaining. You may also have initiated a filing process with government agencies and started to feel like you are being punished when your employer found out about it.
When you start to observe signs of retaliation, one of your options is to consult legal counsel or an employment lawyer. These professionals can help you evaluate the case and provide valuable advice regarding your claims.
A best next step could also be filing a charge either through your state administrative agency or the EEOC, a federal agency that enforces federal laws related to harassment and discrimination in the workplace. You are not required to speak with an attorney before approaching a government agency to discuss your situation; these entities are in place to protect your rights as an employee and are typically willing to give guidance on suggested next steps for you as a victim.
To know about the process of reporting retaliation cases, refer to our full guide on How to Report Workplace Harassment Incidents. This article provides a comprehensive list of state resources and local EEOC offices. You can also head directly to the EEOC's page on How to File a Charge of Employment Discrimination.
What can companies do to prevent retaliation?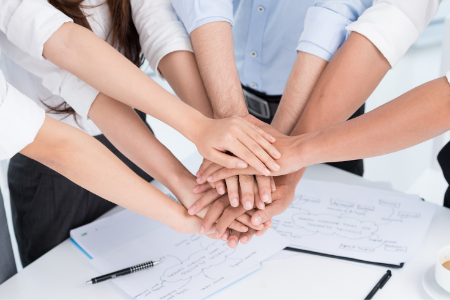 Companies have the responsibility to prevent discrimination and retaliation from transpiring in the workplace. With the right mix of properly enforced policies and a holistic examination of business processes and culture, developing a respectful work environment is a possibility for any organization.  
To prevent retaliation, companies must exhibit willingness to acknowledge complaints and concerns from employees and execute necessary actions to stop discrimination. If you are passionate about ensuring the safety of employees from the different manifestations of discrimination, consider getting your company involved with Project WHEN (Workplace Harassment Ends Now). 
As a first step, we'd ask you to sign our Pledge of Commitment to demonstrate your commitment to creating a respectful, harassment-free workplace for your employees.
For a holistic and structured approach to living out your commitment, we would encourage you to enroll in the WHEN™ Organizational Certification program. In this program, we will guide you through a step-by-step process of preventing all types of workplace harassment. This certification will also serve as a powerful statement to both internal and external audiences about your commitment to making your workplace a safe space for everyone.
What should companies do when retaliation happens?
Acts of discrimination happen when companies lack understanding of requirements set forth by the law and implementation of preventive measures. When tell-tale signs of hostility are observed within the organization, it is time to start dismantling it by engaging in meaningful conversations and breaking the status quo. 
If you are ready to begin discussions on creating a more respectful work environment, we can facilitate a Project WHEN Roundtable. This event can help attendees identify challenges present in their current working conditions and gain insight on the best action steps to eliminate traces of discrimination in the workplace.
If you are an individual who thinks that it is time to see change happening in your company, let your employer know about this and ask for a facilitated discussion to take place.
Remember, the problem of retaliation will not solve itself. It is important for everyone to develop heightened awareness of what they can do to make a difference. Change will only take place if people within the workplace take the initiative to address issues, no matter how uncomfortable it may be.
Additional resources and recommended readings
For more information about retaliation, we've rounded up some resources that you can consult and find below. 
End retaliation now
Nobody should have to face retaliation or any form of discrimination, for that matter. Project WHEN is a 501(c)(3) nonprofit organization working hard to make workplaces more respectful for everyone. Elevating awareness to prevent workplace harassment from taking place is what runs at the core of our organization.
Whether you'd like to make a financial contribution to support our work, sign the Project WHEN Pledge of Commitment, have your employer host a Project WHEN event, or just join our mailing list to learn of volunteer opportunities, everyone can get involved with Project WHEN!