How Your Company Can Bounce Back From a Sexual Harassment Scandal
How companies can overcome sexual harassment scandals in the workplace
On July 1, 2020 the world witnessed Fox News' announcement of the termination of Ed Henry due to allegations of sexual misconduct, demonstrating the organization's commitment to squelching sexual harassment.
Recognize sexual harassment at work and take action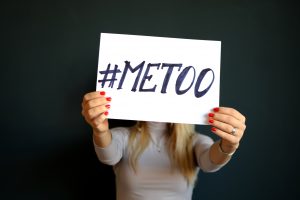 How can a company such as Fox News recover from another public scandal? You can't change the past, and unfortunately, Fox's reputation has been tarnished by Roger Ailes, Eric Bolling, James Rosen, and others.
The company has embarked upon a number of tactics in the past 3½ years to address its culture that has allowed sexual harassment in its workplace. In January 2017, the company revamped its entire Human Resources operations. They made annual inclusion and harassment prevention training mandatory for its entire workforce.
Scandals surrounding harassment or other allegations of misconduct get the attention of both employees and of the general public. In the case of Ed Henry's termination from Fox News due to allegations of sexual misconduct, the fact that the organization responded quickly to both internal and external audiences will help somewhat in thwarting the further negative publicity which indeed will still come. But that in itself is not enough.
Commit to a strategy to change your workplace culture and eliminate harassment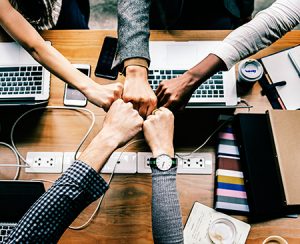 While you can't erase the past, how can Fox News demonstrate its serious dedication to creating a harassment-free workplace moving forward? An earnest commitment to developing and sustaining a workplace free from harassment must be articulated loudly and clearly to both internal and external audiences. A comprehensive strategy must be developed, implemented, reinforced, and the results measured over time.
Project WHEN (Workplace Harassment Ends Now) recommends that Fox, and other companies that are serious about eliminating workplace harassment, enroll in the WHEN™ Organizational Certification Program that can guide their enterprise step-by-step through this critical process.
An announcement by Fox News that it is engaging in a certification program would send the most powerful message of their commitment to change and its forward-thinking dedication to preventing workplace harassment.
Organizations such as Fox need to commit to a strategy for systemic change to identify the root causes of a culture that allows sexual misconduct, as well holistically addresses all areas of workplace harassment, to include sexual and physical harassment, quid pro quo harassment, microaggression, bullying, ageism, job shaming, verbal threats, derogatory comments, and discriminating or exclusionary behavior.
That commitment must be articulated loudly and clearly to both internal and external audiences. The strategy must be successfully implemented, reinforced, and the results measured over time. Efforts short of a formal certification have failed Fox and other employers in the past. Without a public declaration of commitment and short of the accountability that comes along with certification, both employees and the public will continue to expect more flareups to come.