How NBCUniversal is Actively Combating Workplace Harassment – Spotlight Series
What NBCUniversal is doing to combat workplace harassment: WHEN Spotlight Series on those creating cultures of respect at work
The WHEN Spotlight Series highlights companies and individuals working to eliminate harassment in the workplace. While bullying, sexual harassment, and discriminating behavior are systemic issues, many employers are actively creating cultures of respect at work. We are excited to share their stories to lead and inspire other organizations.

Today we spotlight how NBCUniversal is extending its anti-discrimination & harassment workplace policies to outside productions ahead of a filming restart.
A focus on health and protection of workers in light of COVID-19 and workplace harassment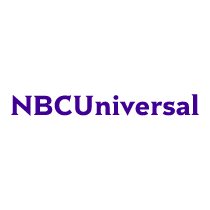 Many executive leaders have yet to commit to taking actions to prevent workplace harassment within their own enterprises.
Whether or not they believe that harassment is a pervasive issue that must be addressed, these leaders are certainly not making harassment prevention a priority.
Then there's Mark Lazarus, Chairman of NBCUniversal Television and Streaming, who was interviewed recently on the company's strategy to bring employees back to work following the COVID-19 lock down.
The organization is taking a holistic stance and expanding its focus on the health and protection of people working on NBCU shows from COVID-19 to include all NBCU "workplace policies and procedures designed to prevent discrimination and harassment." And there's more.
Holding vendors and suppliers accountable on workplace harassment standards
The commitment to prevent harassment and discrimination is being broadened to reach outside productions.
In the words of Lazarus, "When a show airs on our networks, even if we do not produce it, we need to take a more active role in ensuring that the experience on set accurately reflects our company's values. To support this effort, we have started to provide our third-party production partners with a variety of additional resources that reflect those provided to our in-house productions, including: respectful workplace policies, training materials tailored to the various types of production, and additional channels through which workers can report workplace concerns, including Comcast NBCUniversal Listens, which allows for anonymous reporting."
By setting the expectation that third-party production partners adhere to NBCUniversal's workplace harassment standards, Mark Lazarus is setting an example for the entertainment industry to follow.
It is no secret that corporate cultures at news and entertainment companies have a ways to go still; CBS continues to deal with sexual harassment claims and we detailed the struggles at Fox News in our recent blog post, How Your Company Can Bounce Back From a Sexual Harassment Scandal.
We are hopeful that NBCUniversal's example of pushing for partners to adhere to their workplace policies and to deploy the enterprise's training tools and materials will send ripples of change through the entertainment industry.
How can my company create a more respectful workplace?
A journey of a thousand miles begins with a single step. Consider first signing the Project WHEN Pledge of Commitment to declare yourself an ally in the fight against toxic workplaces. Then challenge two colleagues to do the same and to hold each other accountable.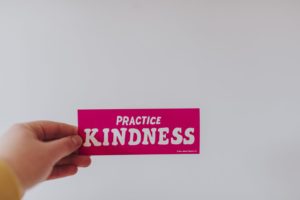 Companies interested in exploring how to move their work cultures forward may be interested in hosting a facilitated Project WHEN Roundtable event for their leadership teams to kickstart the dialogue on what can be a difficult but important conversation for employers to have.
Sponsoring an employee for anti-harassment certification can help with a grassroots approach to creating a more respectful workplace. Employees who complete the WHEN™ Professional Certification will have the knowledge, credibility, and tools to influence change within their own company.
Is your organization looking to go all in to eliminate bullying and harassment in your workplace? Consider WHEN™ Organizational Certification, which would make a powerful statement to your existing and potential employees, customers, and the community, articulating your commitment to preventing workplace harassment and providing your organization a means of gaining recognition for your efforts in creating a culture of respect in the workplace.
Be sure to check out our Get Involved page for all the ways individuals and employers can advance their own place of employment and help Project WHEN further our mission of eliminating harassment in workplaces everywhere.
Share your workplace harassment success stories and challenges with us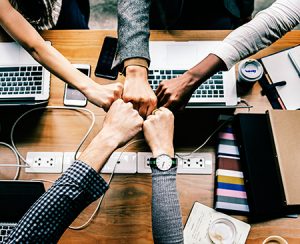 The WHEN Spotlight Series highlights companies and individuals working to eliminate harassment in the workplace. While bullying, sexual harassment, and discriminating behavior are systemic issues, many employers are actively creating cultures of respect at work.
Is your company striving to create a safe and inclusive workplace? Do you work with or know of an individual leading the charge against harassment? Consider nominating them for our WHEN Spotlight Series.
We recognize that every organization is at a different part of their journey. Regardless of how much work is still ahead of you, we're interested in hearing about your challenges and how you've been addressing this important topic. Make a nomination and see other companies' journeys on the WHEN Spotlight Series homepage.
—
Read the article featuring the quotes here: NBCU to Extend Its Anti-Discrimination & Harassment Workplace Policies to Outside Productions Ahead of Filming Restart.