Workplace harassment in the government sector
Why is harassment so prevalent in the government sector?
The pervasiveness of harassment affects many, if not, all industries, and the government sector is not an exception. While it is evident that the federal and state governments have poured huge efforts into combating this large problem, harassers still exist and many still fall victim to it.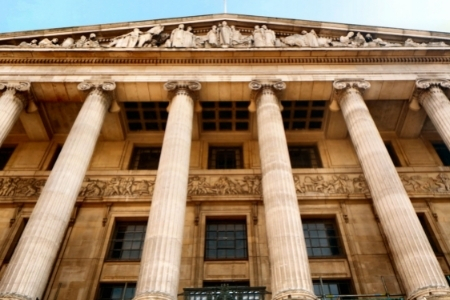 The #MeToo movement, in particular, has revealed many instances of sexual harassment not only in the entertainment industry but also in politics. But that is just one facade of the issue. Beyond sexual harassment, other systemic problems impact government workers which include microaggression, discrimination, bullying, and violence. So what can possibly be influencing the existence of these issues in the government sector?
The Equal Employment Opportunity Commission (EEOC) lists workplaces with significant power disparities as a risk factor for harassment. Such risk can be associated with the government sector. Government agencies, branches, and departments often follow a hierarchical structure that puts low-ranking employees under the supervision of others. Some in higher positions tend to use their power to exploit employees, and those who report to a manager or supervisor may end up being silenced in fear of retaliation. 
Another form of this risk factor is power disparities based on gender. For instance, in a male-dominated department, female employees may feel vulnerable to exploitation and harassment if their supervisors are mostly male. Most instances of harassment would most likely be ignored especially if the ones employees are supposed to send their internal complaints to are the harassers themselves.
These concepts largely relate to Project WHEN's research on workplace harassment, particularly our findings on the Critical Influences™, factors that if left unchecked, can negatively impact work culture. Organizational structures that inevitably allow differences in power can cause corporate politics that can greatly affect the occurrence of harassment incidents. Leadership behavior also plays a significant role in this whole ordeal. When leaders do not model appropriate behavior, employees will think that the organization is not serious about maintaining respect in the workplace. This leads to a workplace culture that normalizes harassment and discrimination.
Cases reported in the news recently reflect this trend. Read on to find examples of harassment in the government sector. This page will also cover what government leaders and employers can do to prevent and address workplace harassment.
Government agencies, branches, and departments are all affected by harassment, so what can leadership do about it?
As emphasized by the U.S. EEOC Select Task Force on the Study of Harassment in the Workplace, "Preventing harassment from occurring in the first place is far preferable to remedying its consequences." We at Project WHEN also believe that one of the most effective and greatest steps that companies can take to eliminate harassment is to act on it before it even happens. How is this possible?
Federal and state governments have established laws and guidelines to protect the public from harassment and ensure that necessary steps are taken to prevent it from occurring in the workplace. Some states have harassment training requirements that cover private employers and government offices. A good initial step is to be cognizant of these recommendations and regulations and abide by them. Compliance with the law should be one of any organization's top priorities to avoid conflicts in the workplace.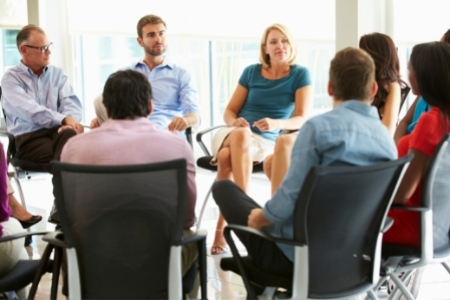 However, abiding with the law is just doing the bare minimum. More needs to be done to uproot the destructive practices taking place in a work environment. These practices can be identified by taking a holistic approach in examining the team's work culture.
We believe that building a respectful work culture is the key to preventing workplace harassment. Advocating for this type of culture is most effective when it starts from leadership teams, cascading down to everyone in the community. Sitting down in an intimate setting to discuss the challenges experienced by industries today could be a great eye-opener, making stakeholders realize the significance of their role in the fight against harassment.
If this sounds like something that would greatly benefit your organization, consider partnering with us to host a Project WHEN Roundtable within your organization or local community. We will work with you to create a forum where everyone feels safe to share their observations, ideas, and concerns about workplace harassment challenges and what can be done to overcome those.
What can government employees do about workplace harassment?
In as much as leadership is expected to be responsible for preventing harassment in the workplace, employees do have their own share of responsibility. Recognizing one's role in the fight against this pervasive problem goes a long way. If disrespectful behavior is being overlooked or even tolerated in the workplace, acknowledging the situation is a crucial first step. 
Many people, however, find it difficult to speak up about what they experienced or what they saw in fear of retaliation. Whether one is a victim or a bystander, harassment is unforgiving. It has a detrimental effect on everyone within its reach. 
This is why awareness about employees' rights under the law is important. It is necessary for victims and bystanders to realize that speaking up about harassment or discrimination is protected under federal and state laws. If you are looking to learn how the law offers protection to employees from the different types of discrimination, refer to our resources to fight harassment in the workplace. This page contains our curated set of resources that can help the public begin their journey towards awareness.
Driving change in our places of employment may seem like a long and impossible feat, but everyone has the power to make a difference. If you are interested in leading your organization towards a more respectful work culture, pursuing WHEN™ Professional Certification can equip you with the necessary tools and knowledge that you need to be a workplace practitioner.
How does Project WHEN help?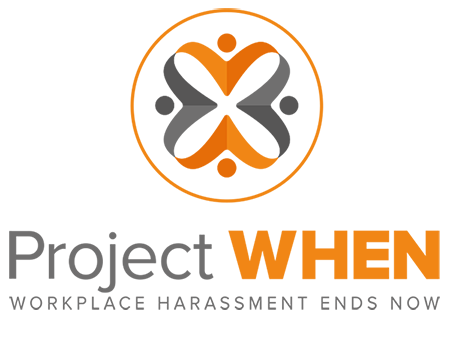 Project WHEN is working hard to spread the important message and encourage organizations to create a more respectful work culture. While we believe that awareness is important, having a means to directly help victims of harassment would have a huge impact. It is why in addition to expanding our resources for companies and employees, we are working on establishing a victim support hotline.
We aim to offer support to victims by connecting them with someone who can guide them through what they can do to address the problem while being a pillar of emotional support. Our hope is to widen our reach and let everyone know that workplace harassment needs to end now and if this is something one is battling with, help is available. 
If you find value in this cause, consider supporting us by making a financial donation to help us further our work. As a 501(c)(3) nonprofit, we rely on financial support from corporations and individuals to enable us to continue on our important mission of making workplaces everywhere more respectful. Donations made to us are tax-deductible.
Want to know about other ways that you can support us? Visit the following link to know how you can get involved with Project WHEN.
Examples of Workplace Harassment in the Government Sector
Stories of harassment, cases, and lawsuits are often seen in the news today. It is true that in terms of eliminating this systemic issue, we still have a long way to go. But many are also finding the courage to speak up about it in hopes of sparking change. Below are some examples of workplace harassment in the government sector that have been reported recently.
An investigation made against Col. Matthew Foulk, commander of the 35th Signal Brigade, revealed that he made "inappropriate texts" to a subordinate. Although the conduct is not considered illegal, it was recognized to be rising to that level. To curb this trend, the former brigade commander was fired and is facing additional administrative action.
In March 2019, former administr ator of Madison County's Community Development Department, Kristen Poshard filed a federal lawsuit alleging sexual harassment against then-board member of Highland, Philip Chapman. According to the suit, the county administrators ignored her complaints of being sexually harassed and instead, fired her for it. As a resolution, Poshard will receive a settlement amount of $850,000 as approved by the Madison County Board.
Jamie Hensley and Joe Gutman, former captains from West Chester Police Department, filed a federal lawsuit against the township, police department, police chief, three trustees, and a private attorney. The suit claims that the two former captains were retaliated against and defamed after the township released an investigation report stating that their complaints against Police Chief Joel Herzog are baseless. Hensley and Gutman countered such report by requesting jury trial and judgement.
According to a report released by Monroe County's Board of Ethics, legislator Ernest Flagler-Mitchell violated the Code of Ethics due to several acts of sexual harassment against women. The board's report will be submitted to the Monroe County Executive's Office for consideration about the repercussions Flagler-Mitchell should face. Meanwhile, the Monroe County Democratic Committee has called on the legislator to step down.
Violeta Lewis, a councilwoman in La Puente, filed a lawsuit against Mayor Charlie Klinakis and City Manager Robert Lindsey in Los Angeles County Superior Court. According to the suit, Lindsey sexually harassed Lewis while Klinakis covered up for the city manager and subjected the councilwoman to a hostile work environment. Aside from sexual harassment, other charges filed include discrimination and harassment based on gender and race; retaliation; aiding and abetting; assault; and failure to investigate, prevent and correct violations of the California Fair Employment and Housing Act.
Jennifer Tomaszewski, a Santa Barbara City employee, has filed a lawsuit against the city, City Administrator Paul Casey, and former Finance Director Bob Samario. The lawsuit alleges that Samario sexually harassed Tomaszewski and several other women. It also alleges that the city and Casey ignored the issue and retaliated against the victim.
Ann Arbor City Council has officially asked Council Member Jeff Hayner to resign for using homophobic slur and racist words in his social media post. Majority of the council found this behavior unacceptable while other members have disagreeing thoughts. The resolution, however, is primarily symbolic and Hayner can only be removed from the council through an upcoming recall election.
According to a report obtained by the Associated Press, an FBI field office director in New York named James Hendricks was a "skilled predator" and subjected female workers to sexual harassment. The report contains accounts from Hendricks' victims and details how they have been harassed by him. The FBI refused to comment on the case but stated that the bureau does not tolerate harassment.
A 210- page report has concluded that Ferdinand Risco, former TARC director, has exhibited sexual predatory behavior and harassed employees who felt powerless in fear of retaliation. The report also highlighted red flags on how Risco got hired when he has a background of sexual misconduct at his previous company. 
In this New York Times report, it was revealed that Lincoln Project's Co-Founder John Weaver sexually harassed young men online by sending them sexually provocative messages and offering assistance in politics in exchange for sex. In an interview, 21 young men shared proof of Weaver's online harassment that had lasted for several years.
In late 2016, former Verona police officer Stephanie Goree Moffett filed a federal EEOC complaint against former Verona Police Chief J.B. Long alleging that he sexually harassed her. Several years after the initial filing, the lawsuit is still dragging making Moffett question what could possibly be delaying the resolution.
Union City police officer Samantha Martinez has filed a lawsuit against the police department and a superior lieutenant alleging that she was sexually harassed and retaliated against after reporting the incidents. Martinez seeks compensation for emotional distress, lost benefits and promotional opportunities.
The Colorado Judicial Department sought bids for a $350,000 contract for workplace harassment inquiry an investigation into allegations that a $2.5 million five-year contract given to former Supreme Court Administrator's Office Chief of Staff Mindy Masias was in return for silencing a tell-all sexual discrimination lawsuit she planned to bring. Several local law firms have shown interest in the investigation.
According to a report from the Justice Department inspector general's office, a federal prosecutor whose name is redacted in the report subjected multiple female co-workers to sexual harassment for years. The allegations include physical and verbal harassment such as inappropriate touching and unwanted messages of sexual nature.
In congressional testimony in February 2020, lawyer Olivia Warren stated that late Judge Stephen Reinhardt of the 9th U.S. Circuit Court of Appeals at San Francisco created a "profane atmosphere" and sexually harassed her on a weekly and even daily basis. Recently, Warren wrote an essay published in the Harvard Law Review about the federal judiciary's inaction and indifference to her allegations.
Michigan prison officer Bridget Cadena has filed a lawsuit against the Michigan Department of Corrections alleging that she was harassed because of her sexual orientation which eventually became the reason that she was forced to quit her job. The suit is slated to go to trial in January but was postponed due to the pandemic.
A former female investigator identified as "P.L." was stalked and sexually harassed by another former investigator named Robert Bruders for over three years. The complaint also stated that she reported the incidents but four out of her five complaints were dismissed. A lawsuit was filed against Bruder and the City Council has approved a $250,000 settlement with the female investigator.
A woman named Liz Hart has filed a lawsuit against former Lansing Mayor Virg Bernero alleging that Bernero sexually harassed and assaulted her by making unwanted late-night phone calls, sexual comments, and unwelcome touching of the different parts of her body. Several other women have also spoken out about their experiences of being harassed by Bernero.
Two former command staff employees at Bullitt County Detention Center have filed a lawsuit against Jailer Paul Watkins displaying racist and sexist behavior at work. These employees left their jobs claiming that they couldn't stand Watkins' behavior. The case is slated to go to trial next April.
With a growing number of lawsuits filed against him, another female deputy has accused Constable Alan Rosen of engaging in sexual misconduct by overseeing and approving  prostitution sting operations inside Harris County Precinct 1 Constable's Office. Rosen released a statement refusing to discuss further details about the suit as it is an ongoing case.
Nicole L. Oldham, former police sergeant at Delaware State Police, has filed a lawsuit alleging she was sexually harassed in a hostile work environment, physically assaulted, and forced out on medical leave before the Delaware State Police terminated her employment with them involuntarily. The lawsuit seeks compensation for lost pay and benefits, among other settlement fees for Oldham.
According to two lawsuits, police lieutenant John McKenna sexually harassed and groped two police officers in separate instances in 2017 and 2020. McKenna was placed on administrative leave when the allegations were made against him. He has not commented on any of the lawsuits filed against him.
Several Oregon state representatives, including Democratic Representative Diego Hernandez and Representative Brad Witt, are said to be involved in sexual harassment allegations recently. House Republican leader says that inappropriate behavior at the house needs to stop and that it is time for a culture change to happen. 
In 2018, former truck driver Tyshona Kennedy, filed a lawsuit alleging she was subjected to constant sexual harassment and made to suffer a hostile work environment created by supervisor James Maher. Recently, municipal officials have agreed to settle the lawsuit by paying $150,000 to the public works employee.
James Hallinan, a 2018 campaign spokesman, accused New Mexico Governor Michelle Lujan Grisham of sexually harassing him by dropping water on his lap and grabbing his crotch in a pre-election meeting. While still denying the allegations, Grisham has decided to settle the case by paying at least $62,500 to Hallinan.
Illinois Department of Agriculture Inspector Jose Guillen is accused of groping and sexually harassing Aeslin Pup Hub owner Leah Bindig during her business' inspection. The incident was captured by the store's surveillance camera. Due to this conduct, Guillen was dismissed from his post.
An internal investigation that was initiated due to a female employee's complaint found that Suffield Police Officer Robert Dabkowski engaged in conversations of sexual nature with the employee. According to disciplinary records, Dabrowski was suspended for four days without pay in March and ordered to complete a sexual harassment retraining course.
DionDré Jackson, a black officer, was subjected by fellow officer Adam Broome to racist comments and volatile behavior. Jackson confessed that he did not report it to the Knoxville Police Department's internal affairs unit in fear of retribution. Recent history shows Jackson's concern was warranted.
In 2018, a lawsuit was filed against Mayor Jimmy Davis alleging that he sexually harassed Percella, a former city employee. In February 2020, a court ruling dismissed the case. But recently, an appellate court panel ruled that the case was improperly dismissed. The case will be brought back to the Superior Court for reconsideration.
Eau Claire District Attorney Gary King is under fire for due to sexual harassment and drinking in the workplace. According to public records, King was the subject of several harassment complaints from county employees. Two former assistant district attorneys have called for the governor to remove King from office.
Two former Columbus police officers believe they have been discriminated against when they applied for the job due to their race. Because of this, they have taken steps to have the state conduct an investigation into the hiring process. The two have plans of pushing through with a federal lawsuit.
Former assistant city attorney Jacqueline Abdur-Razzaq was tasked with investigating claims about Ben Delisle using the N-word while in a discussion with another employee. After finding out that Delisle is indeed guilty of discrimination and sexual harassment, Abdur-Razzaq was fired. She is now seeking $10 million over her alleged unjust dismissal.
Bangor police Chief Tommy Simpson, Mayor Darren Williams and the city are facing criminal complaints from current and former members of the police department. This is in light of the accusations made against Simpson for harassing several male officers. This article details the victim's experiences in the hands of Simpson.
Ana Guerrero, Mayor Eric Garcetti's chief of staff, is being accused of posting insults and sexual innuendos about other city employees on a private Facebook group. A Los Angeles Times report detailed the comments made by Guerrero and the people affected by the insults. 
The Branchburg township is facing growing lawsuits as another complaint was filed against it alleging inappropriate behavior among officers in the police department. The suit was filed by Anthony Forlenza, a probationary officer, who claims that he was unfairly dismissed in June 2019. The township has yet to respond to the suit.
New Bedford and its high-ranking police officers are facing another lawsuit filed by another officer alleging retaliation and discrimination based on sexual orientation. Plaintiff Bryan Oliveira claims that a detective made derogatory slurs at him while his superiors did not address the incidents and even reprimanded him for standing up for himself.
In June 2020, Newport Department for Children and Families district director Patrick Ryan was fired over claims that he sent sexual texts to a female employee and created a "negative, counterproductive and hostile" environment for co-workers in the Orleans County office. But recently, he was reinstated after the state labor board found that his firing was not reasonably concluded. State lawyers are now appealing for the board to reverse its decision of reinstating Ryan.
The Maine Department of Corrections is facing a civil lawsuit filed by Autumn Dinsmore, a correctional officer. Dinsmore alleges that she was subjected to sex and sexual orientation discrimination, harassment, and retaliation, along with other correctional officers. The department has refused to comment as the case is ongoing.
After an anonymous complaint was sent about sexual harassment and nepotism at the South Dakota State Penitentiary and internal review of the Department of Corrections was conducted, Gov. Kristi Noem has announced that South Dakota's top prison officials have been placed on administrative leave. The governor said that the move was made to prioritize the safety of South Dakotans.
Christy L. Janciga, a former Cambria County 911 dispatcher has filed lawsuit against the county alleging that she was subjected to racial and sexual harassment by coworkers and that she was retaliated against after submitting a complaint to a supervisor. Janciga is seeking reinstatement and compensation.
California State Treasurer Fiona Ma has been accused by Judith Blackwell, former executive director of the California Tax Credit Allocation Committee, of sexual harassment and wrongful termination. Blackwell filed a lawsuit against Ma alleging that she was unfairly fired after refusing Ma's sexual advances. The suit also alleges that Ma subjected Blackwell to race discrimination, disability discrimination, and intentional infliction of emotional distress.
Following a harassment complaint filed by an officer, police sergeant Zachary St. Aubyn's employment with the Greeley Police Department ended on June 30, 2021. St. Aubyn allegedly stalked, blackmailed and made unwelcome sexual contact with the victim. An internal investigation was launched following the allegations.
Several women have come forward and accused New York Governor Andrew Cuomo of sexual harassment, including unwanted touching, inappropriate remarks, and creating an uncomfortable work environment for female staffers. As part of the investigation, Cuomo was grilled by the investigators about his comments of being "innocent."
Sen. Joe Gruters, Chairman of the Florida GOP, is facing accusations that he sexually harassed a male aide who offered to drive him home after an evening outing at a Tallahassee bar. The Republican Party of Florida has started investigating the said allegation and said that it does not tolerate any form of harassment.
In January 2021, Melanie McDade-Dickens, Inglewood mayor's ex-girlfriend and former assistant sued the mayor and the city due to wrongful termination, sexual harassment and retaliation. But because of certain technicalities, a court judge might throw out all but one portion of the lawsuit. If the ruling stands, McDade-Dickens will still be able to pursue her allegations that the mayor threatened and coerced her into a sexual relationship.
As a result of a three-month investigation, Kirtland Police Chief Lance Nosse received a letter accusing him of malfeasance, misconduct in office, gross neglect of duty, habitual drunkenness, and ethnic, racial and sexual harassment. A hearing to discuss his termination is underway.