Workplace harassment in the world of sports 
Why is harassment so prevalent in the sport industry?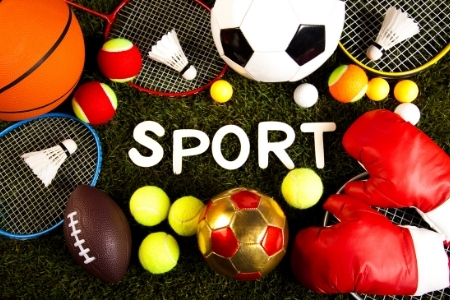 Teamwork, sportsmanship, discipline, and respect are highly regarded values in sports. But revelations from people in this industry have opened our eyes to an existing culture of harassment that has clouded these ideals. Whether it be athletes, staffers, or officials in sport organizations, the world of sports holds many victims of harassment, racism, sexism, discrimination, assault, and violence. What has caused this destructive trend to reign in this field?
Workplaces with "high value" employees are identified by the U.S. Equal Employment Opportunity Commission (EEOC) as a risk factor for harassment. News about harassment in the sport industry often involves high-ranking officials, coaches, and "star" athletes who have victimized other people in the field. Their economic value to the organization often becomes a reason for management to let things slide until it becomes part of the team's culture. 
The perceived status of these "high value" personalities can also cause victims to take a long time to report an incident or choose not to file a complaint at all in fear of retaliation. In fact, the results of a survey conducted by the U.S. Center of SafeSport indicated that 93% of the 4,000 athlete respondents who have experienced sexual harassment chose not to report it, while 18.1% said that they were retaliated against.
Project WHEN's research has also found some factors that if left unchecked, can lead to workplace harassment. As it relates to the sport industry, one such factor is leadership behavior which plays a significant role in the occurrence of harassment in sports clubs and teams. If leaders and coaches themselves are the perpetrators of bullying, microaggression, and harassing behavior, disrespect and indecency will spread like wildfire in the workplace.
Rewards and consequences can also influence the existence of a culture of disrespect. This is connected to the risk factor of workplaces with high value employees. When top officials and "superstar" sports personalities are used to being immune to consequences of bad behavior in the organization, it creates a culture of fear and a workplace where the safety and well-being of employees are not prioritized.
This page covers what leaders, athletes, staff members, and bystanders can do to prevent and address harassment. The last section of this post contains a list of examples of harassment in the sporting world.
Sport organizations, clubs, and teams are all affected by harassment, so what can leadership do about it?
As emphasized by the U.S. EEOC Select Task Force on the Study of Harassment in the Workplace, "Preventing harassment from occurring in the first place is far preferable to remedying its consequences." We at Project WHEN also believe that one of the most effective and greatest steps that companies can take to eliminate harassment is to act on it before it even happens. How is this possible?
To avoid conflicts in the workplace, compliance with the law should be a priority. While this is true, abiding with the law is just doing the bare minimum. More needs to be done to uproot the destructive practices taking place in a work environment. These practices can be identified by taking a holistic approach in examining the organization's work culture.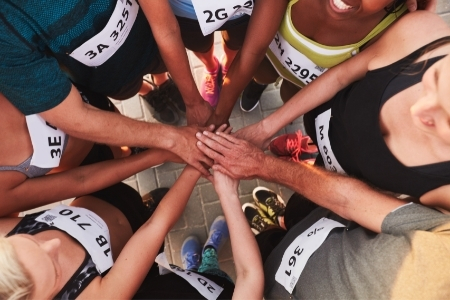 When it comes to work culture, it is important to cultivate a trusting relationship between all members of the organization.  When there is trust, there is also an authentic sense of security. Employees will feel safe stepping into the workplace everyday knowing that no matter what happens, the company has their back. This is connected to establishing a sense of accountability in the workplace.
To hold each and everyone accountable, it is important to articulate to all employees, staff, and the community that the organization is genuinely committed to creating a safe space for everyone. By enrolling in the WHEN Organizational Certification, organizations will be making a powerful declaration of their commitment to foster a harassment-free and respectful workplace. Importantly, through this certification, enrollees will be guided through a step-by-step process of exploring the best practices for preventing all types of harassment. 
We also believe that building a respectful work culture is the key to preventing workplace harassment. Advocating for this type of culture is most effective when it starts from leadership teams, cascading down to everyone in the community. Sitting down in an intimate setting to discuss the challenges experienced by businesses today could be a great eye-opener, making stakeholders realize the significance of their role in the fight against harassment.
If this sounds like something that would greatly benefit your organization, consider partnering with us to host a Project WHEN Roundtable within your club or local business community. We will work with you to create a forum where everyone feels safe to share their observations, ideas, and concerns about workplace harassment challenges and what can be done to overcome those.
What can athletes, employees, and bystanders do about workplace harassment?
In as much as leaders are expected to be responsible for preventing harassment in the workplace, employees do have their own share of responsibility. Recognizing one's role in the fight against this pervasive problem goes a long way. If disrespectful behavior is being overlooked or even tolerated in the workplace, acknowledging the situation is a crucial first step. 
Many people, however, find it difficult to speak up about what they experienced or what they saw in fear of retaliation. Whether one is a victim or a bystander, harassment is unforgiving. It has a detrimental effect on everyone within its reach. 
This is why awareness about one's rights under the law is important. It is necessary for victims and bystanders to realize that speaking up about harassment or discrimination is protected under federal and state laws. If you are looking to learn how the law offers protection to employees from the different types of discrimination, refer to our resources to fight harassment in the workplace. This page contains our curated set of resources that can help the public begin their journey towards awareness.
Driving change in our places of employment may seem like a long and impossible feat, but everyone has the power to make a difference. If you are interested in leading your organization towards a more respectful work culture, pursuing WHEN™ Professional Certification can equip you with the necessary tools and knowledge that you need to be a workplace practitioner.
How does Project WHEN help?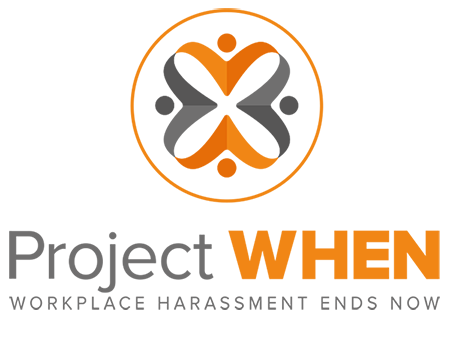 Project WHEN is working hard to spread the important message and encourage organizations to create a more respectful work culture. While we believe that awareness is important, having a means to directly help victims of harassment would have a huge impact. It is why in addition to expanding our resources for companies and employees, we are working on establishing a victim support hotline.
We aim to offer support to victims by connecting them with someone who can guide them through what they can do to address the problem while being a pillar of emotional support. Our hope is to widen our reach and let everyone know that workplace harassment needs to end now and if this is something one is battling with, help is available. 
If you find value in this cause, consider supporting us by making a financial donation to help us further our work. As a 501(c)(3) nonprofit, we rely on financial support from corporations and individuals to enable us to continue on our important mission of making workplaces everywhere more respectful. Donations made to us are tax-deductible.
Want to know about other ways that you can support us? Visit the following link to know how you can get involved with Project WHEN.
Examples of Harassment in Sports
Stories of harassment, cases, and lawsuits are often seen in the news today. It is true that in terms of eliminating this systemic issue, we still have a long way to go. But many are also finding the courage to speak up about it in hopes of sparking change. Below are some examples of harassment in the sports industry.
Following an internal review by the law firm WilmerHale, The New York Mets are set to let go two high-ranking officials, namely general counsel David Cohen and senior vice president of human resources and diversity Holly Lindvall. The decision was reportedly caused by concerns into the team's culture and how the two top officials handled sexual harassment allegations.
Moved by women who have come forward with stories of harassment, former sports journalist Kat O'Brien found her voice to share her own encounter with sexual assault. In a personal piece, O'Brien wrote about her experience of being raped at the age of 22 by a Major League Baseball player while on the job.
Following a yearlong investigation into the sexual harassment allegations against managers and executives in the Washington Football Team, the NFL has decided to penalize the league with a $10 million fine. Nearly 150 current and former employees of the football club were involved in the investigation as interviewees.
Due to sexual misconduct and harassment, U.S. Olympic shooting qualifier Keith Sanderson was suspended by the U.S. Center for SafeSport for three months. The suspension made Sanderson ineligible for the Tokyo Games.
A video coach for the Chicago Blackhawks has been reported to have sexually assaulted two players on the team during a game event while other coaches who received complaints about the incident refused to do anything about it. Several staffers claim that the abuse was an "open secret" in the club.
The U.S. Center for SafeSport has suspended U.S. figure skating coach and retired skater Ross Miner for six month for sexual harassment. No specific details about the harassment were reported.