Workplace Harassment in the Higher Education Sector
Why is harassment so prevalent in higher education?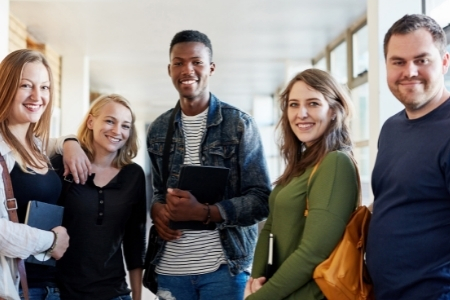 Higher education institutions are expected to uphold high standards of safety and respectful culture since it is responsible for molding young minds that will be our future leaders. However, as revealed in recent reports and the me too movement, the reality lived in colleges and universities is quite the opposite.
In a New York Times article, Brett Sokolow, the executive director of the Association of Title IX Administrators, confirmed that his group tracks 10,000 to 12,000 cases of misconduct in campuses that reach the disciplinary phase annually. This number multiplies when sexual harassment, stalking, and relationship violence are included.
We often hear about sexual harassment incidents but the problem manifests itself in other ways for people in academia. Faculty members are facing microaggression, discrimination, quid pro quo, and gender harassment from their colleagues or high-ranking school officials. Bullying and violence are rampant among students and in sororities or fraternities. Not to mention sexual harassment and assault that is occurring between professors and students. So why is this the case in higher education institutions?
The reason can be pinned on many factors that exist in higher education systems. One of the most alarming trends that can be observed in colleges and universities today is allowing a culture where unacceptable and inappropriate behavior is normalized. Offensive conduct goes unpunished and reported incidents are swept under the rug by school administrators who are determined to turn a blind eye on pressing issues.
Additionally, certain risk factors listed by the U.S. Equal Employment Opportunity Commission (EEOC) apply to higher education systems. One such risk is workplaces with significant power disparities. Universities and colleges tend to follow hierarchical structures where power is relevant and mostly concentrated amongst higher ranking positions. This inequality can increase the possibility of powerful school officials covering up an incident or abusing their power to create a hostile working environment for other employees. Concerned faculty or staff may feel frightened to be named as whistleblowers because of retribution or retaliation.
Another risk factor is workplaces with "high value" employees. Tenure is often highly regarded in higher education institutions and this can be a huge conflict in handling cases. For instance, if an incident involves a tenured professor, complaints are more likely to be ignored, or worse, denied. Tenured employees may also deem themselves exempt from school policies and may therefore feel emboldened to act a certain way to other people on the campus.
Project WHEN's research on the Critical Influences™ that impact behavior in the workplace reinforces the idea expressed by the previously mentioned risk factors. Organizational structures with hierarchy levels can put low-ranking employees at a disadvantage especially if those in managerial or supervisory positions are taking advantage of their power. This is why leadership behavior is a huge factor in creating a respectful work culture. It would be difficult to stomp harassment in the workplace if organizational leaders themselves are not committed to putting an end to it.
Harassment is ingrained in higher education cultures, so how can we act against it? This post covers how school administrators, officials, faculty, and students can take a proactive approach against systemic harassment. You will also find a list of workplace harassment examples and cases in higher education at the bottom of this page.
Students, faculty, and school officials are all affected by harassment, so what can leadership do about it?
Considering the pervasiveness of harassment in higher education, doing the bare minimum will no longer suffice. In addition to law compliance and enforcing school policies against harassment, discrimination, bullying, and violence, it has become imperative for universities and colleges to address these systemic problems holistically. 
As emphasized by the U.S. EEOC Select Task Force on the Study of Harassment in the Workplace, "Preventing harassment from occurring in the first place is far preferable to remedying its consequences." We at Project WHEN also believe that one of the most effective and greatest steps that institutions can take to eliminate harassment is to act on it before it even happens. How is this possible?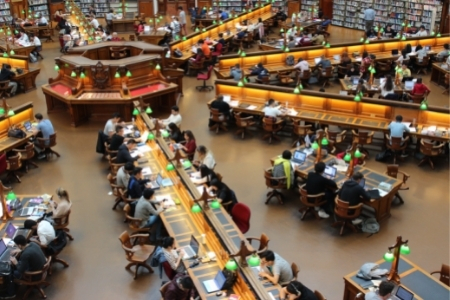 When it comes to work culture, it is important to cultivate a trusting relationship between all members of the organization.  When there is trust, there is also an authentic sense of security. Faculty and students will feel safe stepping into the campus everyday knowing that no matter what happens, school leadership has their back. This is connected to establishing a sense of accountability in the workplace and campus.
To hold the entire school accountable, it is important to articulate to all administrators, educators, students, staff members, and the community that the learning institution is genuinely committed to creating a safe space for everyone. By enrolling in the WHEN Organizational Certification, universities and colleges will be making a powerful declaration of their commitment to foster a harassment-free and respectful workplace. Importantly, through this certification, enrollees will be guided through a step-by-step process of exploring the best practices for preventing all types of harassment. 
We also believe that building a respectful work culture is the key to preventing workplace harassment. Advocating for this type of culture is most effective when it starts from leadership teams, cascading down to everyone in the community. Sitting down in an intimate setting to discuss the challenges experienced by higher education institutions today could be a great eye-opener, making stakeholders realize the significance of their role in the fight against harassment in higher education.
If this sounds like something that would greatly benefit your institution, consider partnering with us to host a Project WHEN Roundtable within your campus or local community. We will work with you to create a forum where everyone feels safe to share their observations, ideas, and concerns about workplace harassment challenges and what can be done to overcome those.
What can employees and students do about it?
In as much as leaders are expected to be responsible for preventing harassment in the workplace, faculty, school staff, and students do have their own share of responsibility. Recognizing one's role in the fight against this pervasive problem goes a long way. If disrespectful behavior is being overlooked or even tolerated in the institution, acknowledging the situation is a crucial first step. 
Many people, however, find it difficult to speak up about what they experienced or what they saw in fear of retaliation. Whether one is a victim or a bystander, harassment is unforgiving. It has a detrimental effect on everyone within its reach. 
This is why awareness about employees' rights under the law is important. It is necessary for victims and bystanders to realize that speaking up about harassment or discrimination is protected under federal and state laws. Take advantage of all the resources available to educate yourself on the problem. If the school is offering bystander training and other types of educational sessions to tackle harassment issues, make sure to count yourself in on the program.
If you are looking for additional resources and want to learn how the law offers protection to victims of different types of discrimination, refer to our resources to fight harassment in the workplace. This page contains our curated set of resources that can help the public begin their journey towards awareness.
Driving change in our places of employment may seem like a long and impossible feat, but everyone has the power to make a difference. If you are interested in leading your organization towards a more respectful work culture, pursuing WHEN™ Professional Certification can equip you with the necessary tools and knowledge that you need to be a workplace practitioner.
How does Project WHEN help?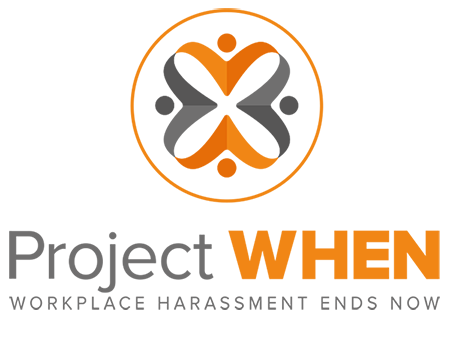 Project WHEN is working hard to spread the important message and encourage organizations to create a more respectful work culture. While we believe that awareness is important, having a means to directly help victims of harassment would have a huge impact. It is why in addition to expanding our resources for companies and employees, we are working on establishing a victim support hotline.
We aim to offer support to victims by connecting them with someone who can guide them through what they can do to address the problem while being a pillar of emotional support. Our hope is to widen our reach and let everyone know that workplace harassment needs to end now and if this is something one is battling with, help is available. 
If you find value in this cause, If you find value in this cause, consider supporting us by making a financial donation to help us further our work. As a 501(c)(3) nonprofit, we rely on financial support from corporations and individuals to enable us to continue on our important mission of making workplaces everywhere more respectful. Donations made to us are tax-deductible.
Want to know about other ways that you can support us? Visit the following link to know how you can get involved with Project WHEN.
Examples of Harassment in Higher Education
Many colleges and universities are subjects of investigations and reports of harassment incidents today. Below are some of the most recent examples of harassment cases in higher education.
Six female students have filed a lawsuit against Theater Professor Karno Buss alleging sexual harassment. In an interview, several other students who are not part of the lawsuit also share similar experiences. Meanwhile, UCO students express their disappointment of the university's lack of substantial response to the allegations made against the professor.
LSU Associate Athletic Director Sharon Lewis has filed two lawsuits against the university and several of its current and former administrators and board members. The lawsuits allege that she was subjected to years of retaliation and sexual harassment by former head football coach Les Miles. Aside from these lawsuits, the university is also under investigation for other scandals.
In 2019, a professor anonymously filed a federal lawsuit against the college alleging discrimination based on her pregnancies, gender, and nationality. However, the case has undergone delays while her decision to stay anonymous is being argued in court. This report discusses the issue of anonymity in filing lawsuits and how the professor's case will proceed.
In November 2019, an investigation began against University of Michigan computer science professor Walter Lasecki due to allegations of sexual misconduct. Several students share stories on how Lasecki subjected them to sexual harassment. A recent announcement states that Lasecki will resign on August 30, 2021 and is barred from in-person contact with University of Michigan students effective immediately.
Yusuf Kalyango, a journalism professor in Ohio University, was found to have committed sexual harassment after two former students filed a complaint against him. Despite these allegations, a special committee of the Faculty Senate recommended that Kalyango keep his tenure and be reinstated as a faculty member. The Ohio University board of trustees rejected such a recommendation and unanimously voted for Kalyango to be dismissed. Recently, Kalyango filed a lawsuit against the University alleging racial discrimination and said that the process was biased against him.
Four investigations involving Dr. Chetan Kumar, a CSUSM professor, found that he sexually harassed his former teacher's aide and three other students. The University initially decided to terminate him. But because of an appeal from the professor's union, Dr. Kumar was not dismissed and was instead reassigned to an administrative position.
Harvard University has decided to ban anthropological archaeologist Gary Urton from the campus after an investigation found that he persistently subjected students and employees to sexual harassment. Victims express relief about the decision but also criticized Harvard's policy which heavily burdens victims to preserve evidence of harassment incidents to prove a case.
Chancellor Ghali E. Ghali has several complaints against him after allegedly retaliating against whistleblowers on sexual harassment claims from students. Due to the allegations, Ghali was removed as chancellor but was immediately reinstated. However, Ghali resigned a day after his reinstatement despite firmly denying the allegations made against him.
Pacific University placed education professor Richard Paxton on leave to investigate complaints claiming that he made offensive comments during class about gender, gender identity, and other protected characteristics. The professor called the investigation "indefinite, unfounded, and unfair" and filed a lawsuit against the university. University officials denied such allegations and said that the investigation will be pursued and will be completed soon.
University of South Carolina's decision to grant USC art professor David Voros sabbatical was controversial. Voros has been facing three lawsuits against him for sexually harassing and bullying students. Victims and other students are expressing disappointment over the university's actions.
Following a report from The Washington Post, Governor Ralph Northam together with other legislative leaders ordered an investigation to be conducted on the Virginia Military Institute. The final report found that this public military institute is allowing a culture of racism and sexism and leadership is showing no signs of willingness to address the systemic problem.
Blake Bailey, a former professor in ODU, is being accused of sexually harassing four women while working in the university. More than 110 ODU faculty members are denouncing the university's response to the professor's behavior and signed a letter demanding better action from the university.
Several lawsuits have been filed against Kentucky State University involving its president and several of its administrators. One of the lawsuits alleges that the university wrongfully fired a whistleblower for complaining about other former university officials sexually harassing students. Another lawsuit alleges that KSU President M. Christopher Brown II used offensive language to refer to women's appearance.
According to a university-sponsored investigation, Fresno State coach Troy Steiner and former assistant coach Israel Silva are involved in sexual misconduct allegations in a wrestling program. Silva is accused of sexually harassing student-athletes while Steiner failed to report a stripper party and accounts from affected student-athletes.
In 2018, Economics professor Roland G. Fryer Jr. became the subject of investigations for allegedly engaging in sexual misconduct and fostering a hostile environment for women at the Education Innovation Laboratory. After a two-year suspension, Fryer's teaching and research roles were restored with restrictions in holding any advisory or supervisory positions for the next two years.
According to interviews with former Syracuse players and staff, Syracuse women's basketball coach Quentin Hillsman has engaged in bullying and shown inappropriate behavior to players which contributed to the program's high transfer rate in recent years. In response to these allegations, the school has announced that an investigation by an outside firm will be conducted.
Hayden Richardson, a cheerleader at Northwestern University, has filed a federal lawsuit against the University. The suit alleges that she was groped by drunken fans and alumni and that the cheer team's head coach required female members to "mingle" with powerful donors for the school's financial gain. Richardson tried to raise the issue to university officials but they did nothing about it.
In May 2021, a New York Times reported that Dr. Pollack-Pelzner, a tenured professor at Linfield University who spoke out about sexual misconduct cases happening in the campus, was fired by the university. In this video interview, the professor, who calls himself a whistleblower, states that he will be moving forward with a lawsuit against the university.
An investigation found that David Foran, a professor at Michigan State University, has sexually harassed female students and retaliated against at least one woman for participating in the OIE. The university decided to fire him but before they had the opportunity to do so, Foran resigned.
In 2019, former senior associate athletics director Steven Cohen was dismissed for insisting that Arizona State University investigate the sexual harassment allegations made by three women against ASU booster Bart Wear. Cohen is filing a lawsuit alleging that his dismissal was "clear retaliation."
Ian Olson, a former Macalester College student has filed a lawsuit against the college alleging that he was discriminated against on the basis of sex and disability. The university reportedly expelled him after siding with Olson's girlfriend who filed a complaint against him. Olson claims that his girlfriend beat him to filing a Title IX complaint and said that the college's procedures prevented him from fairly defending himself against her allegations.
After Oregon Health & Science University had settled a sexual harassment lawsuit with a former resident in 2018, the university is facing another lawsuit filed by the same person. The resident's attorney claims OHSU did not honor the settlement conditions it had agreed to provide to the female resident. The suit also alleges that OHSU discriminated against the woman based on her nationality.
Patricia Dodd, a former English teacher at Houston Community College, has filed a lawsuit against top leaders at the community college alleging sexual harassment. Dodd names two leaders who allegedly subjected her to quid pro quo harassment. The college has fired back with its set of allegations against Dodd.
In 2020, six female doctors at Yale University filed a lawsuit against a male physician at the university alleging that he repeatedly subjected them to forced and unwanted kissing, groping and retaliation. The suit has already been settled but no further details about the settlement was released.